DONATE
Illpolo.com depends on donations in order to
keep the site operating efficiently.
.
LINKS
FEATURE ARTICLE
State Tournament 2011
Boys' Power Rankings
By Aaron Brown
Time for our latest round of power rankings. The state tourney edition. The order between the second and eighth spots could go in a lot of different directions, but one thing is for sure...the top spot belongs to Fenwick until someone can knock them off the pinnacle of Illinois Water Polo. Could this be the year? See below for more about this year's state tournament hierarchy:
1. Fenwick

Perfection. Eight titles in a row. Dominance. That's probably all that needs to be said about Fenwick heading into the state tournament. They know they have a target on their backs, they know everyone is gunning for them, and yet that only makes them stronger. If they win the title again this year, they will have earned it. They face #2 Lyons in the first round.

2. Lyons

The fact that Lyons was able to so casually get past Brother Rice in the sectional final game is a pretty good reason to believe that this is a team on a mission in 2011. They know their task is a difficult one in the opening round: beat a #1 team that has won seven titles in a row. They are ready for it. It should be one of the better games of the past ten years, especially considering that Lyons only lost by two to the Friars back in Week 8.

3. Naperville Central

Which Naperville Central team will arrive for the state tournament on Friday night? The team that lost to Fenwick 14-1 during Week 7 or the team that gave the Friars all sorts of problems and lost 7-6 at the end of Week 8? They won't have much time to figure that out, as they run into a buzzsaw of sorts when they take on Sandburg in the first round. They will be encouraged by the fact that they won all of their sectional games by 14 goals or more over the weekend.

4. St Ignatius

The Wolfpack started strong and finished strong in 2011, which could be just what is necessary for them to improve upon last year's third place finish at the state tournament. They didn't mess around in earning a 12-9 win over Latin in their own sectional, so don't expect head coach Brian Drumm's squad to overlook a tough Schaumburg team in the opening round. If they can win their opener, they could make quite a run at this year's event.

5. McHenry

The Warriors returned a large contingent from last year's state-qualifying team. They probably still feel like they weren't expected to get this far in 2011, so one suspects that they just might like playing the underdog role at this year's event. Craig Fowles' squad is a deep and experienced team that likes to play physical, so they could make quite a run at the state tournament if they have things clicking on all cylinders beginning on Friday night.

6. Sandburg

The fact that Sandburg was ahead of H-F by a 7-0 score in a do-or-die game should say enough about both their defense and their resolve. Head coach Jim Caliendo's team is definitely on a roll and should be a nightmare for whoever they meet up with at state. Their first opponent is Naperville Central, a team that beat them by an 8-4 score earlier this month. Things could be much different at a neutral site against a confident Eagles' team.

7. Loyola

It might be a surprise to anyone but Loyola that they are back at state in 2011. They lost plenty of talent from last year's state team, yet somehow head coach Dan Hengelmann has his squad in the same position they were in last year. They are a battle-tested team and will be ready for a fight with McHenry in the opening round on Friday.

8. Schaumburg

The Saxons have proven they are for real down the stretch of the season, winning close games at sectionals over Conant and Fremd and also beating MSL champs Palatine late in the regular season. They are a different team than the one that qualified for state back in 2008, and you can bet head coach Tom Gallagher will have his team ready for St Ignatius when the tournament starts on Friday afternoon.
SECTIONALS 2011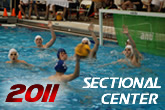 2011 RANKINGS
ILLPOLO TV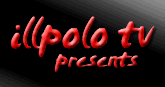 E-MAIL

BECOME A FAN