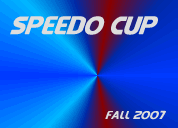 .
All-Illpolo Teams
Illpolo Season Awards
ILLPOLO.COM | January 2008
.
2008 UPDATE COMING SOON
With the 2008 water polo season approaching, keep checking the site for the latest updates, including news, schedules, rankings, and much, much more.
HELP KEEP ILLPOLO.COM ONLINE
With the costs of maintaining this site growing each year, Illpolo.com depends on donations, advertisements, and sponsorships to keep the site running. To help keep the site up in 2008, please read the link on how to donate.