DONATE
Illpolo.com depends on donations in order to
keep the site operating efficiently.
.
LINKS
FEATURE ARTICLE
State Tournament 2011
Girls' Power Rankings
By Aaron Brown
To be perfectly honest, any of the eight teams could walk away with the state title this season. It's that kind of year. Throw any of the regular season happenings out the window and enjoy the ride is probably the best advice one could give a fan of the sport. So we wipe the slate clean and try to rank the teams as we enter the most important week of the season. Here goes:
1. St Ignatius

In the last two weeks, the Wolfpack have won the Catholic League title and their own sectional. In fact, they made it look quite easy (it wasn't). Of the teams left, they have shown the most resilience, so they just might be the team to beat over the weekend.

2. Naperville Central

It's tough to put Naperville Central in the two spot here even though they are ranked #1. They only have one loss (at Fenwick, 6-5) and have several high-quality wins in 2011. But they haven't been tested like St Ignatius has down the stretch, so they'll need to be ready for some difficult games, starting with what amounts to a road game in a hostile environment against a red-hot Stevenson team.

3. Homewood-Flossmoor

H-F is ready. The Vikings are loaded with depth, talent, experience, you name it. They also won't be in awe of a Fenwick team that they beat in this same spot last season. Can they repeat the run they had last year? If they win their opener, they have as good a chance as anyone to walk away with the title.

4. Loyola

The Ramblers didn't mess around in their usually close sectional final game with New Trier. They were also impressive the week before when they beat Fenwick in the MCAC Tourney. They may have lost to St Ignatius last weekend, but they also have a great mix of depth and experience that can help them get their revenge against the Wolfpack on Thursday.

5. Fenwick

The Friars could very easily be the number one team on this list. They've beaten H-F already this year, plus they probably haven't forgiven them for knocking them out of the postseason in 2010. They cruised through their own sectional and may also relish playing the role of the hunter instead of the hunted on Thursday afternoon.

6. Stevenson

You could see Stevenson improving as the 2011 season wore on. Dominating the proceedings in a 9-5 win over Mundelein? That was a bit of a surprise, so the Patriots are probably not a team anyone wants to play at state, especially when you factor in that they are playing at home.

7. Mother McAuley

It's been quite a season for the Mighty Macs. Big wins. Tough losses. But they won their biggest two games of the season when it mattered most, beating Lyons and Sandburg in two straight days to get to state. They'll be looking for another big win when they take on Fremd on Thursday.

8. Fremd

A team that posts a shutout in a sectional final must be doing something right. The Vikings have a great balance on offense and defense, so they could be one of those teams that has everything clicking and can peak at the right time. They will likely prove to be quite the challenge for Mother McAuley in the opening round.
SECTIONALS 2011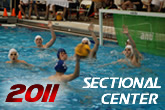 2011 RANKINGS
ILLPOLO TV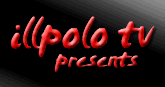 E-MAIL

BECOME A FAN