.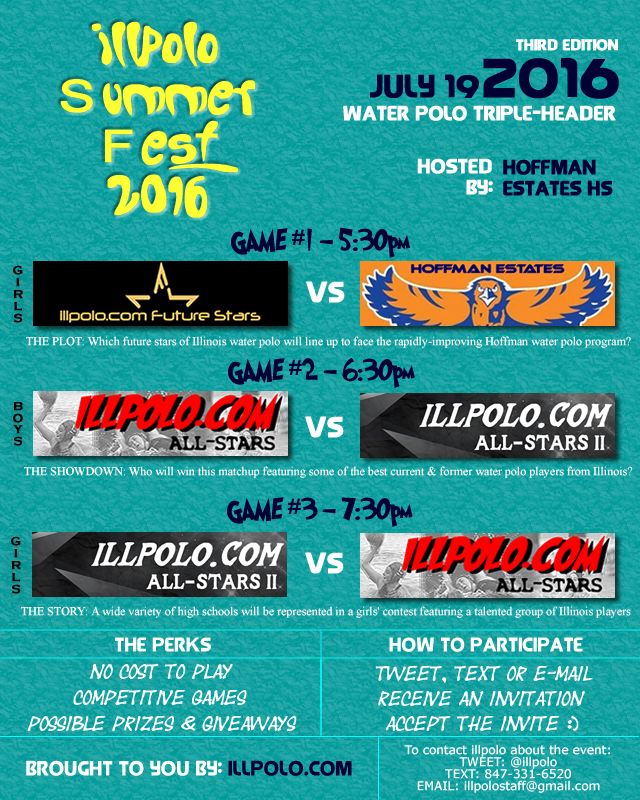 Event: The third-annual Illpolo Fest
Date: Tuesday, July 19, 2016
Time: 5:00pm (Warm-up); 5:30pm (Game #1); 6:30pm (Game #2); 7:30pm (Game #3)
Location: Hoffman Estates HS Aquatic Center (Hoffman Estates, IL)
Cost: Free to attend, free to participate
Registration: Tweet, e-mail or text your interest in participating before the lineups are filled.
*Please Note: This event is for high school and collegiate level players. Players must be registered with American Water Polo or must sign a waiver at the event.
Donations: Any contributions are appreciated to help offset the cost of the event
Your participation & donations help support our mission of continuing the illpolo.com coverage for another year!