2011 Boys Season Preview
By Aaron Brown
With the season officially underway, let's take a closer look at some of the top teams in the state of Illinois on the boys' side in 2011:
The Top 25

1. Fenwick
The Friars appear ready to defend their title with seniors Connor Brown and Ted Herbstritt and sophomore Matt Farmer leading the way in 2011. Brown has been a standout defender for the past three years and should have a breakout season on the offensive end as well. Herbstritt is a extremely accurate shooter and should provide the Friars with a valuable scoring option. Meanwhile, Farmer's contributions as a freshmen are well-documented, so his sophomore season should be devastating for opponents from March to May. Dan Newell takes over in goal and is expecting to pick up where Dan Francisco left off, while the Friars can look to DJ Gallo, Viken Huening, Mike Deacy and a strong supporting cast as they begin their remarkable quest for their eighth straight title.

2. Oak Park
Oak Park will attempt to make another run at the top spot this season as Armando Lee, Luke O'Connell, and Troy Williams all return to lead a squad that should prove quite difficult to match up with for most opponents. Lee is nearly impossible to guard and should have a dominant season offensively for the Huskies. O'Connell is a highly versatile playmaker and scorer who makes the players around him better, while Williams led the team in assists last season and should contribute heavily to the scoring column as well in 2011. David Anderson returns in the net for the Huskies for his senior season to lead a solid defensive squad, while seniors Colin Krueger, Logan Silber, and John Verticchio provide a great deal of experience and should make the step up to fill out the rest of the starting lineup.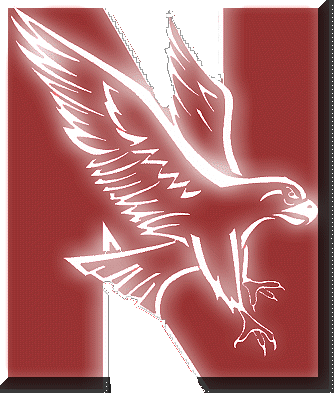 3. Naperville Central
The Redhawks should pick up where they left off last season, meaning they should be right back in the mix for a state title in 2011. Seniors Kyle Rickert and Kristian Altuve should carry the bulk of the scoring load after highly productive seasons last year. Pat May is a speedy senior who should be able to add some scoring punch to head coach Bill Salentine's lineup, while junior Dennis Herron emerged as a potential playmaker early last season and could have a breakout year for Central. Jay Howenstine is also a player capable of scoring plenty of goals, while junior Matt Reasons is a fierce shooter who could emerge after limited Varsity experience in 2010. Goaltender Pat Stablein also returns for his senior season after allowing less than six goals per game in his first year as a starter, so he should provide an even better effort this time around.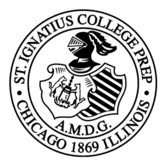 4. St Ignatius
The Wolfpack have made major progressions in the last two seasons, losing in the first round at state in 2009 and then finishing third last year. They could make an even bigger impact this season as they return four seniors from their starting lineup and a solid supporting cast that could also see them challenge Fenwick for the Catholic League title. Mark Alvarado will lead the way on offense after two huge performances at state in wins over McHenry and Mundelein last season. On the defensive end, goalie Mike Fratto has proven to be one of the top goalkeepers in the state, which could prove to be crucial to the Wolfpack's chances in 2011. Seniors Kevin Barth and Tom Maloney should provide an increased output to make up for the loss of last year's leading scorer Brendan Moore, while junior Jaime Juarez came on strong during his sophomore season and should play a bigger role for head coach Brian Drumm's squad this season.

5. Brother Rice
The Crusaders made their way back to the state tourney in 2010 after a two year drought. Their reward was a first round matchup with eventual state champion Fenwick, which they nearly won before dropping a 10-8 decision. They could be back for more in 2011, as talented scorer Mike Mulcrone returns along with seniors Kyle Pikula and Nick Joslyn to lead the way for the Crusaders' offense. The key to success for head coach Bill Mulcrone will be finding replacements for Matt Stelnicki, Sean Davis, and Geno Freeman from last year's squad. He could look to talented sophomore Dave Jackson to pick up the slack, while Mike Pufunt is the likely replacement in goal. Other players that could fill in are senior Colin Coughlin, juniors Nate Mrozek and Conor Strandquist, and sophomore Mike Omastiak, among others.

6. Lyons
The Lions have the pieces in place to make a strong run in 2011, as they look to get back to the state tournament after falling to Brother Rice in the sectional final (11-10). LT returns a handful of players from their fourth place team from 2009, including leading scorer David Sekula, one of the top returning players in the state of Illinois. The team will also expect plenty of productivity from junior Kovas Zygas, while seniors Michael Brown and Zach Schoneman should also play valuable roles this season. Meanwhile, the defense is led by goalie Andrew Brown, who has emerged as one of the top keepers in the state. The Lions have plenty of depth as well, as players like speedy junior Danny McGuiness and sophomore Joe Shannon give head coach Doug Eichsteadt plenty of options as they look to challenge Oak Park for the West Suburban Conference title in addition to seeking a state tournament berth.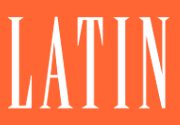 7. Latin
The Romans bring a tremendous junior class to the table in 2011, so expect to hear a lot from the Romans over the next two seasons. Everything starts with leading scorer Jacob Himmel, who is difficult to stop offensively and is still improving. He will be aided by two other talented juniors in Eddie Wickes and James Ruggiero, two players who are highly capable of taking over on the offensive end when necessary. Senior Jordan Spear provides a great deal of experience to head coach Noah Himmel's squad, while juniors Evan Dent and Parker Wilkie should also play a big part in the Romans' chances of getting back to the state tournament for the first time since 2006.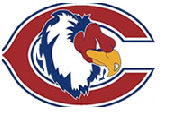 8. Curie
The Condors were a dangerous team last season, finishing with 20 wins and earning several high quality victories and a CPS title. With most of their starting lineup back in tact in 2011, they could be the team no one will want to face when the postseason comes around. Eduardo Chavez leads the way, a highly skilled overall player that could prove nearly impossible to contain for most defenses. He is complimented well by junior Ramiro Almarez, another quick and talented scorer. They are joined by Samuel Lopez and Erik Hernandez, two highly capable players that keep the pressure on opposing defenses who try to focus on shutting down Chavez and Ramirez. Goalie Danny Pantoja also had several excellent performances throughout the previous season and should provide a solid defensive presence for head coach Omar Vasquez.

9. Mundelein
The Mustangs will look to build off last year's fourth place finish at the state tournament, and they should be in good shape after losing only three seniors from that squad. Will Davidson led the team in scoring, so he'll be looking to do more of the same as the tall and speedy senior also has a devastating outside shot. Frank Lukacs will look to make an even bigger impact on the offensive end after scoring more than 60 goals as a junior, while Sean Falconer and Nick Mandas also return to the starting lineup to provide a scoring punch and solid defensive play. Head coach Rahul Sethna may look to players like senior Adam Turkula and junior Jeff Anderson to play valuable minutes, while Jakub Sierzputowski takes over in goal after getting some top-level experience between the pipes last season.

10. Homewood-Flossmoor
The Vikings will be looking to qualify for the state tourney for the second straight season after a strong run through the LWC Sectional in 2010. Shay Banton scored over 120 goals last year and should be a tremendous force for H-F on the offensive end in his senior season. Jacob Bodnar returns in goal after allowing less than nine goals per game for head coach Tim Caldwell's squad, which won 23 total games last year. Kevin Kuchta was the Vikings third leading scorer as a freshman, so he should make a big impact as a sophomore and pickup some of the scoring slack left by 130+ goalscorer Russell Maanum. Seniors Luke Dobben and Caleb Peterson should also play an important role in the Vikings' quest for the SWSC title and another state tournament run.

11. McHenry
The Warriors return a large contingent of their state team from the 2010 season, including 7 of their top 9 scorers. Unfortunately, one of those was Reilly Shanahan, who scored over 160 goals. This season, McHenry should have a more balanced offense, with Phil Lesniak, Kyle Braun, and Tim Briscoe leading the way. Head coach Craig Fowles will also look to Andrew Hertel, Drew Schmitt and Scott Dabrowski to provide valuable minutes and solid defensive play, while juniors Dylan Clohessy, Lucas Matthys, and Joe Peck could make a big impact as well. Alex Birkle takes over the full-time goaltending duties and should provide a solid last line of defense for the Warriors.

12. Waubonsie Valley
The Warriors return a strong contingent of players in 2011, so they could definitely emerge as a threat to earn the team's first state tournament berth in IHSA history. Junior Joe Poletto leads the way for the offense, while seniors Kyle Apple and Tyler Hunt should play a significant role for head coach Luke Payette's squad. Blake Hollis emerged as a major scoring option at the end of last season, so he should play a major role for Waubonsie as a senior. Mike McWhirter also made a big impact in his first season with the team, so expect more of the same from him if he can overcome a few injury problems that have plagued him earlier this year.

13. Sandburg
The Eagles went through something of a rebuilding year in 2010 after qualifying for state in the previous season. They should be right back in the mix to challenge for the SouthWest Suburban Conference crown and a state berth in 2011 as they return the talented senior duo of Erik Niemeier and Balys Gintautas, who should provide plenty of scoring options for head coach Jim Caliendo's squad. Junior Matt Veldman came on strong for the Eagles last year and should make his mark on this year's team, while Cody Corridino and Lucas Krull also emerged towards the tail end of last season. All three could help lift Sandburg into the Top 10 by the end of the season.

14. Glenbrook South
The Titans return a well-balanced lineup that sees them as as a slight early season favorite in the Central Suburban League. Igor Gryniv and JJ Connor both return to lead the team on the offensive end, while Will Porter should make things difficult for opposing offenses with his solid play on the defensive end. What could really set the Titans apart from their competition is goalkeeper Tom Meyer, who emerged as one of the top goalies in the state last year as a sophomore.

15. New Trier
Right behind GBS in the Central Suburban League is New Trier, a team loaded with talent and, as always, plenty of depth. Konrad VonMoltke should serve as the leader on the offensive end, while Nate Urban, Jacob Dray, and Jake Eaton should give the Trevians plenty of scoring options. The team should also get a big boost from sophomore Jordan Palmer, who emerged as a solid playmaker in just his first year with the team. Gavin Taves gives the Trevians an experienced goaltender on the defensive end, while head coach Dave Goodspeed could get plenty of important contributions from players like Jack Wiley, Max Krueger, and Ben Weaver.

16. Loyola
The Ramblers lost seven of their top eight scorers from last season's state qualifying team, but that shouldn't stop head coach Dan Hengelmann's squad from challenging for another state berth in 2011. Their top offensive threat is junior Charlie Dowdle, who scored more than 70 goals last season and should be an even greater offensive force during this campaign. He is joined by all-around talent Brendan Hulseman and experienced senior William LeCompte, who should make a significant impact as starters this year. Meanwhile, Jordan Hodur, Tyler St Germain, Danny Stauder, Erik Goosmann, and Brian Pinelli all give the Ramblers plenty of options moving forward. The final piece of the puzzle is goaltender Robbie O'Connor, who starred for the frosh/soph team last year and makes the jump to the Varsity team as a junior.

17. Stevenson
The Patriots will be looking to get off to a much quicker start than in previous years, and they might have just the right balance to so in 2011. Junior Chris Hodges should lead the team on the offensive end after emerging as a solid scoring threat last season. Sophomore goalie Robbie O'Brien came on strong in the second half of the season, so he should be even better this year with that experience under his belt. Senior Zach Blumenfeld is a smart player who provides experience and leadership, while head coach Sean Wimer will likely call on juniors Evan Woodward and Hasan Khan to provide consistent scoring.

18. Palatine
The Pirates will look to defend their Mid-Suburban League title in 2011 with a solid group of returning players from another 20-plus win season. Everything starts on the defensive end for Palatine, as goalie Dan Sommerfield is back in the net to make things difficult for opposing offenses. Meanwhile, head coach Joe Gryzbek will likely call on veterans Dylan Weissman, John Giuliano, and Kamil Mulawa to lead the team on both ends of the pool. The key for the Pirates will be finding replacements for several graduating seniors that made a big impact for the team in 2010.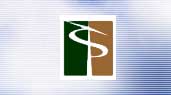 19. St Patrick
The Shamrocks talented squad that could be ready to reap the benefits of a steady rebuilding process that has taken place over the past few seasons. Peter Blume leads the way on the offensive end and should once again prove tough to handle in front of goal for most defenses. Fellow seniors Andrew Morun and Jory Rodriguez should also provide consistent scoring. Jack Smollen is amongst a large group of juniors who could play an even bigger role this season for head coach Marty Gibson. Meanwhile, goalie Luke O'Callaghan continuously improved during his sophomore season and should provide a solid last line of defense as a junior.

20. Stagg
The Chargers will be a dangerous team this season, as they return several productive players from a solid run in 2010. Drew Stoffel and Zach Golob combined to score over 170 goals last year and should continue to be a tough combination to stop. Add senior Kyle Workman and junior Juan Valdez to the mix and head coach Wes Gonzalez has the makings of a strong and balanced squad with plenty of potential. Ryan DeAngelis also returns and is a solid defender with plenty of experience. One of the keys to their season will be finding a replacement for goaltender Shane Krivanec, who blocked 242 shots last season.

21. Neuqua Valley
The Wildcats have a solid core of experienced players that return in 2011, which gives them the potential to rapidly move up much higher in the rankings by season's end. AJ Quebbeman is a proven goalscorer who has been a steady presence in the starting lineup, where he could be joined by any number of contributors from amongst a list that includes Andrew Bratsos, David Lesniak, Robert Vechiola, Connor Jager, and Kevin Patterson. All six players are capable of scoring plenty of goals for head coach Michael Bathan's squad. Of course, the other key component for Neuqua's potential success is skilled goaltender Kevin Cordes, who is back for his senior season.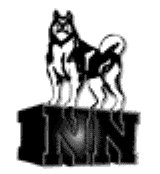 22. Naperville North
The Huskies are led on the offensive end by Aaron Katz, who will look to pick up the slack after his brother Austin graduated after last season. The experience for North comes from seniors Alex Hogenboom, Ryan Schickerling and Mac Pettinger, as all three players are capable of providing valuable minutes on both ends of the pool. The rest of the lineup could be filled by juniors Tom Hubbard, Jack Henderson and Jacob Thompson, while goalie Matt Lesiecki returns to lead the defense in 2011.

22. Schaumburg
The Saxons appear ready to challenge Palatine for the Mid-Suburban League crown and will also likely make a case to return to the state tournament after their first appearance in 2008. Junior Randy Carr provided consistent scoring for Schaumburg throughout the entire 2010 season, so he should be able to pick up where he left off this year. Senior Mike Gergen emerged as major scoring threat in the second half of the season and has the potential to lead the Saxons on the offensive end as well. Brandon Luke and Justin Chen also return to provide valuable minutes for head coach Tom Gallagher's squad, while goalie Mike George returns for his senior season to bolster the defense.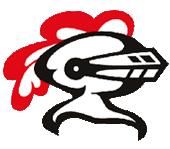 23. Lincoln-Way Central
The Knights will be led on the offensive end by the senior Petar Jackovich, a physical presence who led the team in scoring last season. New head coach Ted Greenhouse will also rely on the senior leadership of Jacob Bernard and Pete Smith to get LWC in contention with the likes of H-F, Sandburg, and the rest of the SouthWest Suburban Conference. Goalie Alex Smith could take over in goal in his sophomore season, while Justin Bennett could also fill in at the position.

24. St Viator
The Lions return the majority of their starting lineup in 2011, so their experience could make them a dangerous team when the postseason appraoches. Seniors Peter Cleary, Gregg O'Connor, and Ryan Boyer make up a well-balanced offensive attack, while Ed Soler and Justin Imhoff should provide head coach Everardo Leon with plenty of other scoring options. Robert Bansfield is a solid and consistent netminder that serves as the backbone of a Lions' defense that looks to make waves in the Catholic League and should be a strong contender in whatever sectional they play in.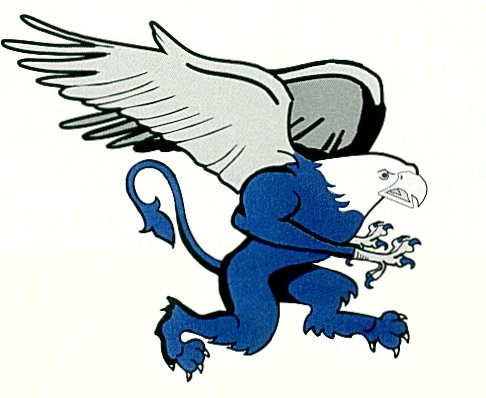 25. Lincoln-Way East
The Griffins are led by junior goalie Tom Vander Velde, who can single-handedly keep his team in most games. Meanwhile, East coach Mike Cremieux has a solid cast of juniors returning in 2011, led by Ryan Stuart, Steve Walczak, and Tim Zoellick. The key will be finding the right mix of players that can step up and help the team contend in the SouthWest Suburban Conference this season.