BOYS SECTIONALS
GIRLS SECTIONALS
-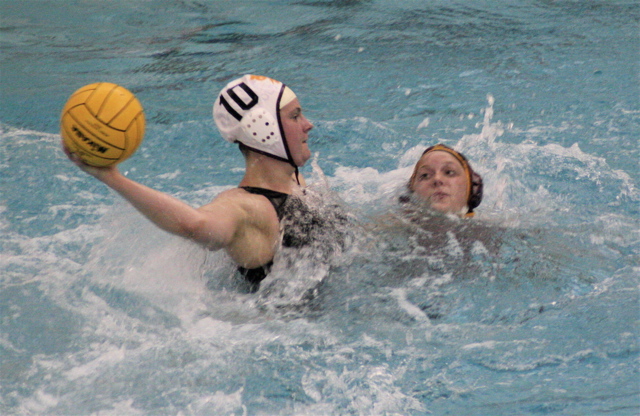 .
STATE CONTENDERS? Nora Kennelly has St. Ignatius looking for a return trip to the state finals as they host their own sectional at UIC in 2007.
..
Boys Assignments | Girls Assignments
State Tournament Brackets (updated 5/16)
All-Sectional Teams | Sectional Ballers
..
2007 Sectional Previews
Over the next week, we will be previewing each of the 8 sectional sites to get everyone prepared for the exciting water polo action that will take place from Wednesday through Saturday in Illinois.
.
More than 120 boys and girls teams will begin their quest for a chance to advance to the state tournament, starting with the girls' first round games on Wednesday night. We will take a closer look at all of the matchups, including the players to watch, teams with a chance to pull off a major upset, and much more information relating to each sectional.
.
We will preview each sectional and have provided links to every game site on the left side of the page. These will be updated continuously with previews for each sectional. For more information on the game times and schedules, check the links on the right side of the page. And stay tuned for our latest sectional analysis.
.
Good luck to all teams, Illpolo.com
Game Schedule
.
May 7-May 12
-
Monday (May 7)
Play-in games
-
Wednesday (May 9)
QUARTERFINALS
-
Thursday (May 10)
QUARTERFINALS
-
Friday (May 11)
SEMIFINALS
-
Saturday (May 12)
FINALS
-
-
-
-
-