The State Tournament Experience: Illpolo Edition
This is my story in pictures and captions from the 2016 state tournament. I am still looking to add pictures/captions to the story if I receive anything else that fits: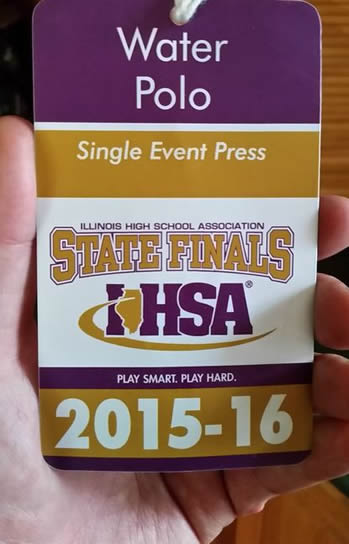 Started from the bottom...and you made it happen!
---
My view from the deck for the opening game
---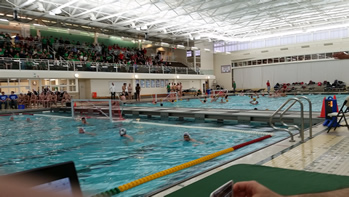 Even had my own table for awhile. Wasn't feelin' the vibe down there so I went back to the 2015 spot with the crowd
---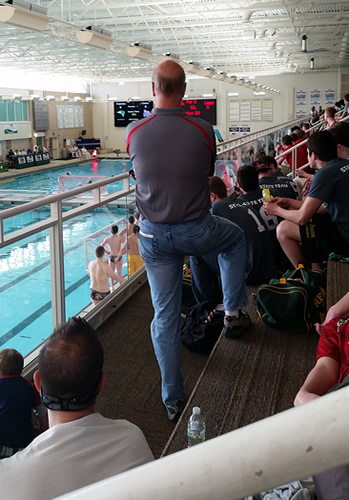 So I switched up to this view?!?!?!
---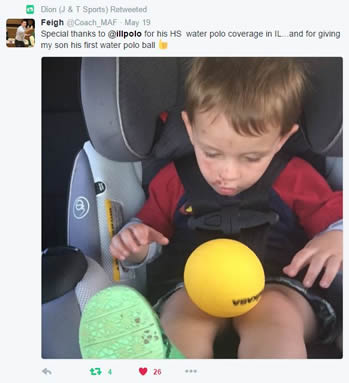 Much more fun to give away mini water polo balls...
---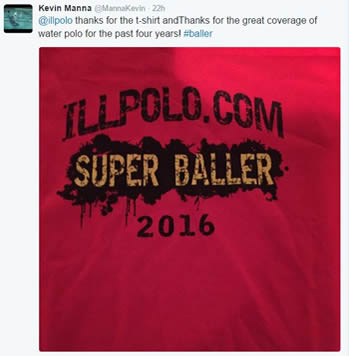 ...or shake hands with ballers like Loyola's Kevin Manna
---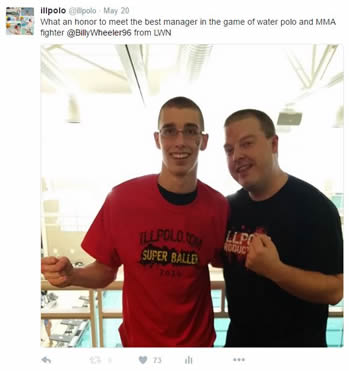 Finally got to meet Billy Wheeler from LWN
---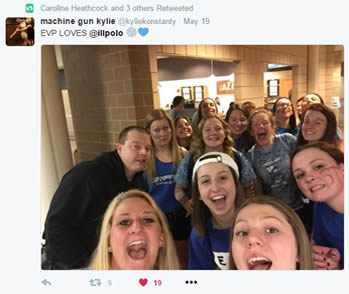 Honored to hang with Lincoln-Way East #EVP
---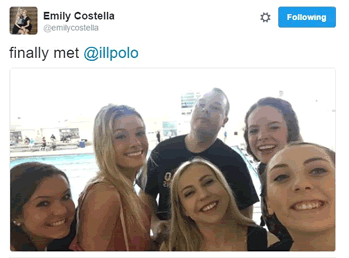 Honored to hang with Lincoln-Way North #cheesefries
---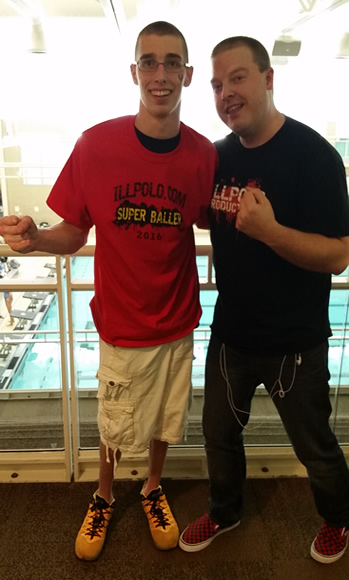 Only posting this since my shoe game matches our shirts
---

The colleges are checking in from out East...
(Brown University head coach Felix Mercado)
---

...and the colleges are checking in from out West
(Chapman University head coach Eric Ploessel)
---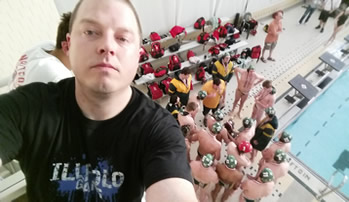 I got so motivated after hearing Stevenson head coach Sean Wimer talking to his players I walked a few laps around the balcony before the next game
---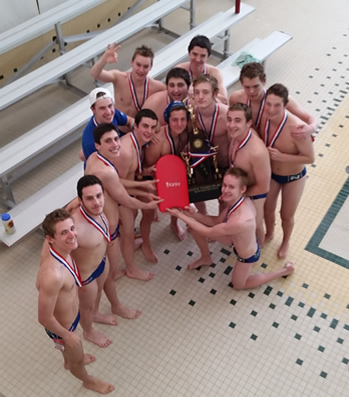 New Trier started from the bottom winning red kickboards as trophies and now they are celebrating their highest finish at the state tournament with an actual trophy!
---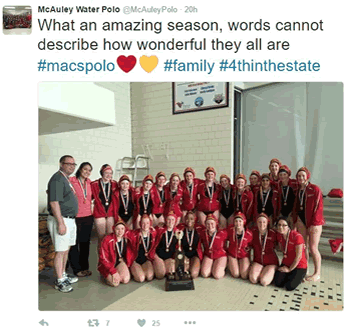 It's not really a state tournament party without McAuley!
---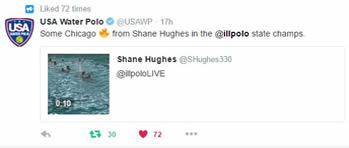 USA Water Polo took notice of Shane Hughes' memorable last goal and sent out this tweet
---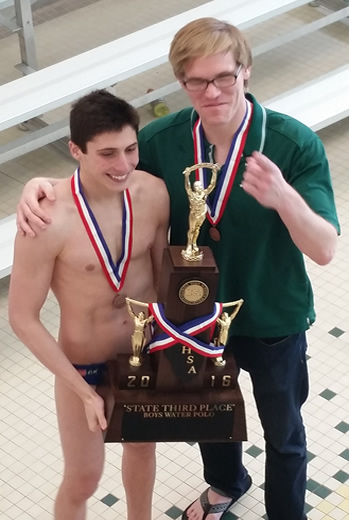 New Trier assistant coach Gerrit Adams is the OG of Illpolo. The site simply would NOT exist without him. Celebrated his birthday with a third-place trophy. Salute and happy birthday!
---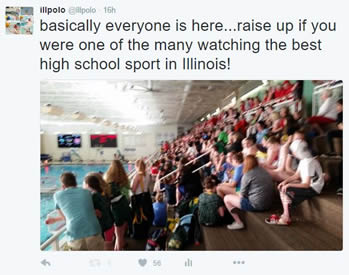 The crowd filled up for the state title games
---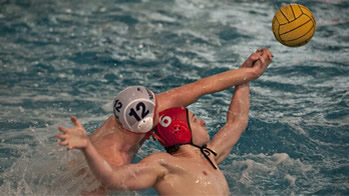 Special thanks to Cole Jacobs and Scott DePuy for helping out on Saturday. Here is an epic Cole vs Nick Walker pic
---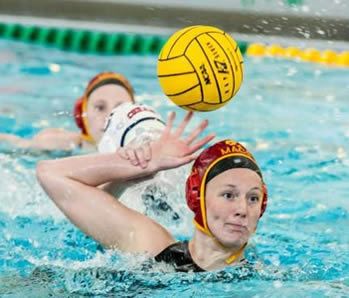 It has been an honor to cover the career of Mother McAuley's Claire Mueller. She will do big things at the next level for St Francis Brooklyn. This picture is epic...
---

This is like getting a presidential endorsement or something
---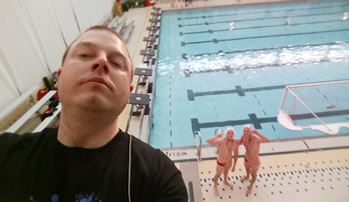 Another Illpolo selfie with Naperville Central's Kyle Jackson & Nick Walker after they won the state title in 2016
---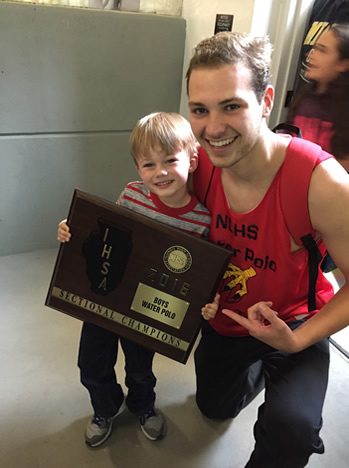 Naperville Central's Kyle Jackson posing with my son's little buddy and NC assistant coach Steve LeClair's son Austin
---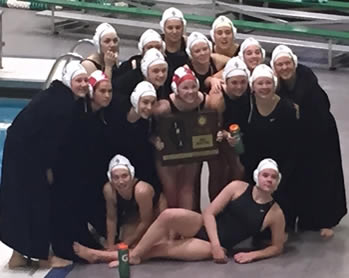 When you plan on winning a state championship, you get to look chill like this in your team pictures
(Fenwick's Kelly Frumkin)
---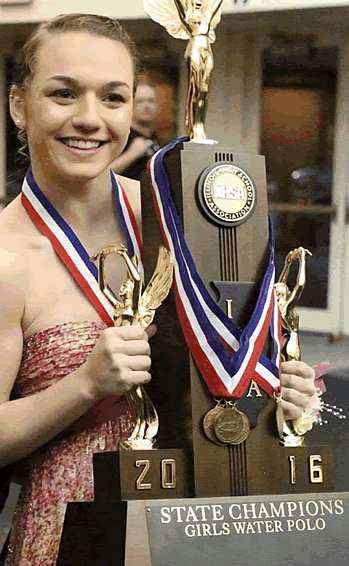 When you score the game-winning goal in overtime to win the state championship you gotta class it up a bit
(Fenwick's Catie Wallace)
---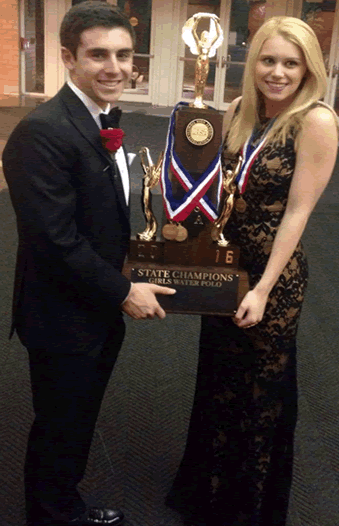 Or take the trophy with to Prom!
(Fenwick's Shannon Forst w/Tommy Martino)
---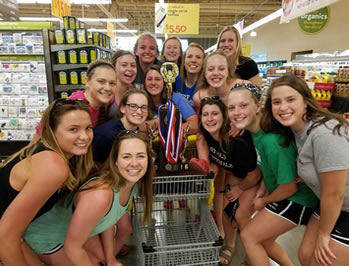 Or take the trophy on a "Stanley Cup-like" tour of the city
(Naperville Central)
---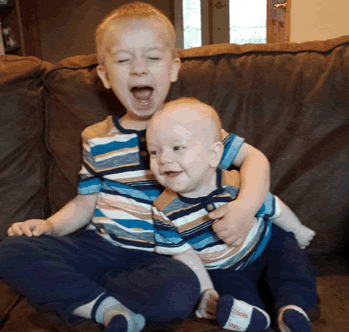 They tried to stay awake but couldn't make it till midnight
(Hunter & Mason Brown)
---
More pictures/captions coming soon???