2008 Boys Season Preview
By Aaron Brown
These are a lot of questions heading into the 2008 season. With many of the top players graduating (none of the First Team All-State players return), many teams will likely spend the first few weeks of the season trying to figure out where they stand. The same can be said for this year's preseason rankings, as every team from the Top 25 has a chance to end up at state. Here are the top teams based on what we know about them heading into the season:
The Top 25

1. Fenwick
There should be no question that Fenwick is the top team in 2008. Returning starters Andrew McKernin and Chris Wendt look to lead the Friars to their fifth straight title, while brothers Brian and Dan Barron should also make a big impact this season. Matt Napleton returns in goal, while Will Schulenberg, Mike Berkemeyer, and freshman Conor Brown could also contribute for the Friars.

2. Brother Rice
Replacing Sean Coghlan's on offense and Joe Frantz in goal will be the biggest issues for the Crusaders, but they do return a handful of experienced and talented players like Tony Mayer, Matt Stelnicki, Sean Davis, Ryan Scott, Matt Joslyn, and JJ Marren. With their system, Brother Rice will likely be one of the top contenders for a state title in 2008.

3. Stevenson
The Patriots will have one of the strongest starting lineups this season as they return several starters from last year's state run, but they will need to replace the production of Dmitriy Simonoff. Greg Spigelman, Denis Kuznetsov, Sean Madden, Jamie Clark, Duncan Partridge and Brad Feng all return, while goalie Andrey Lomskiy should be even better in 2008. The Patriots also expect bigger contributions from junior Ali Khan on the offensive end.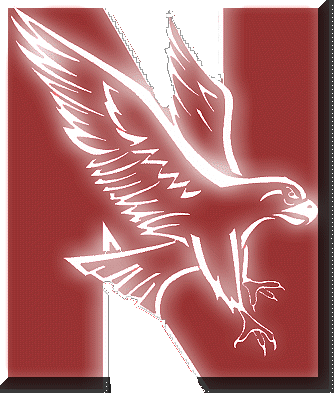 4. Naperville Central
The Redhawks return most of their starting lineup, have a lot of depth, and have one of the top goaltenders in Tyler Kelley. That should be enough to make them the team to beat in the West, but they will have a lot of competition from the other Naperville teams. Ben Reasons and Bobby Rickert should make a big impact, while sophomores Mark Menis and Ryan Stanley should give the starting lineup a boost. Mark Guiliani, Max Saltzman, and Zach Sejna also return for the Redhawks, while Josh Jalesky, Chris Canene, and Chris DePew give them plenty of depth.

5. Lincoln-Way East
Zach Van Swol comes off a highly productive season and looks to lead the Griffins to their fourth straight trip to state. His brother, Kyler Van Swol, will also be a force on the offensive end, as the two combined to score over 200 goals last season. Also returning are Karl Zoellick, Kevin Kubik, and Mike Reilly, while Nate Puskaric takes over for Ryan Golden in the net.

6. Oak Park
The Huskies are a team on the rise, with returning starters Tommy Poulos, Doug Fischer, and Dylan O'Connell giving them a handful of options heading into 2008. Chris Linger and Kevin Hallman also return, while Eric Hallman could fill the void left in goal after the loss of Isaac Rothenbaum to graduation last year. The Huskies also have a ton of depth, with Andrew Verticchio, Thomas Gumbel, Preston Williams, Colin Sharpe, Nate Williams, and freshman Luke O'Connell all expected to contribute this season.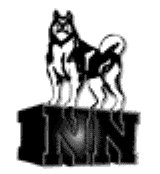 7. Naperville North
Conor Handley is one of the top players in Illinois, so he should give the Huskies a chance to return to the state finals once again this season. Senior goalie Christian Flessner emerged at the end of 2007 and should make a difference in the net, while the speed of Jackson Hill also gives the Huskies a big advantage. The key for North will be finding replacements for the five seniors that graduated, including Alex Buck. Jon Kuhrt, Matt Johnson, and David Lichter all return for the Huskies in 2008.

8. Waubonsie Valley
The Warriors will have to replace the defensive production of Kyle Drake to be a Top 10 team this year, but they have a solid core of returning players that could do just that. Jim Zuponeck leads the way for Waubonsie, but he'll have a lot of help from Kurt Neaderheiser, Adam Kozak, and Jack Poletto. Max Martin returns in goal and could be a difference-maker this season. Newcomers Tyler Hunt and Jeff Sellers could make a quick impact, while the Warriors could see more improvement from Kendall Drake in 2008 as well.

9. Sandburg
Sandburg has all the ingredients in place for a successful season in 2008. They return one of the top all-around players in the state in Max Kryzminski, one of the better goalies in Robert Pozdol, plus experienced starters Jordan Derbas and Chris Bonavolanto. Cody Siemeck should give them a boost on the offensive end, while lefties Jake Jenkot and Joe Kamper should make major contributions this season for the Eagles.

10. Neuqua Valley
John Mikuzis is a force on the offensive end, so he gives the Wildcats a chance to win almost every game. The key for Neuqua will be finding a lineup that can keep defenses from shutting him down. Freshman AJ Quebbeman could make an immediate impact, while Brendan Wiley, Michael Rooney, and Mark Hillstrom could play a bigger role in 2008. Goalie Brad Kay has shown consistent improvement and should help on the defensive end.

11. Lyons
Peter Bruton and Kevin Tully lead the way for Lyons, and they'll have to pick up the slack on the offensive end after the loss of several key seniors. Spencer Ellison should be one of the better goalies in the state this year, and he gives the Lions a chance to be a possible Top 10 team by season's end. Patrick McNichols should play an increased role this season, while Patrick Weigand and Josh Dunn could also contribute for the Lions in 2008.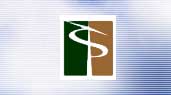 12. St Patrick
Replacing an entire starting lineup will be a tough task for the Shamrocks, including top players James Ridgeway and goalie Pat Szyska. However, St Patrick has always boasted a talented group of younger players, so expect
Steve Collins, Pat Sumrall, Pat Lee, and Jeremy Trinchere to lead the Shamrocks back into the Top 10 by the end of the season.

13. St Rita
The surprise team of 2008 could very well be St Rita, who returns nearly everyone to a team loaded with experience. Luke Ginger and Ruben Velasquez led the Mustangs last year and should continue to excel, while goalie Sean Kurth, Mike McArdle, DJ Kopec, Mitch Condon, and Ric Rivera also return.

14. Loyola
The Ramblers lost the core of a team that made it to the state semifinals, so it may take a few weeks before they start to emerge as a contender this season. Even so, Evan Rourke should have a breakout season as the go-to-guy for Loyola, while Jack Shehan should also play a bigger role in 2008. Loyola will look for Sean Hulseman, Brendan McLaughlin, and Paul Lambert to make positive contributions this season.

15. New Trier
New Trier lost several starters and most of their depth, so it may take awhile for the Trevians to put things together in 2008. Bill Farmer should have a breakout year as a junior, while Ben Spulber, Johnny Hilbrant, and Joe Jeffers should also play important roles this season. Nate Bailey should have a fine season in goal for the Trevians, while Thomas Beadle and Aaron Palmer may also contribute for New Trier this year.

16. Mundelein
The Mustangs will challenge Stevenson once again in 2008, as they feature the strong senior duo of Ricky Lukacs and Mike McClure. TJ Klink is also expected to make positive contributions this season, while goalie Kevin Coughlin showed tremendous improvement last season and should be tough in goal for Mundelein. Mike Mihel and Pete Mandas also return and could see a lot of playing time, while younger players Frank Lukacs and Will Davidson could also play an important role for the Mustangs.

17. Homewood-Flossmoor
The Vikings could be a dangerous team, as they return a great deal of their starting lineup that was constantly improving over the course of 2007. Greg Nelson leads the way, but he'll have help from Dave Oliver on the offensive end and Dave Kuchta on the defensive side. Griffin O'Neil should also add a boost to the offense, while sophomore
Russell Maanum should make a big difference in just his second high school season. Aaron Lowe and Matt Shirer also return for the Vikings.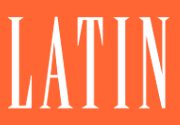 18. Latin
With Grant Wilkie and Tim Wickes returning, the Romans have two solid overall players that could help the team get back to state in 2008. The key for Latin will be to find 2-3 role players that can help fill out the starting lineup. Conor Allen and Tim Barry also return for the Romans.

19. Evanston
The Wildkits are led by an experienced group of seniors, including Ben McBratney and Charlie Krause, so they could be another team that challenges for a state berth in 2008. Seniors Jon Strunk and Steven Devine should also make a positive contribution for Evanston, while Matt Wich should be even better in his sophomore season. Juniors Sam Rosen, Alex Lajoie, and Robert Bansberg also return for the Wildkits.

20. St Ignatius
The Wolfpack lost a highly productive graduating class, but they still have talent with Garrett Mulchrone, Chris Tracz, and Cameron Hecht returning in the field. Alex Gestevich was excellent in the net last year and should return to form to give Ignatius a chance to get back to state in 2008.

21. Andrew
Three starters return for the Thunderbolts, as Ryan Joritz, Justin Rentner, and Eric Korzeniowski look to make Andrew a contender in 2008. Matt Szarzynski takes over in goal, Chris Ihnat provides experience, and juniors Matt Kmiecik and Marius Malkevicius could make a big impact this season. Mike Roon and Mike Wagonblott, both sophomores, are expected to contribute as well this year.

22. Lockport
Ryan Oldendorf and Ben Bentley return to give the Porters a chance for their best season in 2008. Pat Cavanaugh, Scott Targosz, Kevin Moran, Mike Pedroni, and Bob Chavez all return to give Lockport a strong overall lineup.

23. Glenbrook South
Chris DeLetto will be a force on the offensive end for GBS, giving them a chance to compete in the Central Suburban League. Ben Hengels and Chris Landgren also return in 2008.

24. Libertyville
Zach Leboza and Danny Lejeune combine to make the Wildcats a dangerous team in 2008. Senior goalie Jimmy Palac and juniors Ben Glick and Andrew Tillman also return for Libertyville.

25. McHenry
Bill Dabrowski looks to continue to lead McHenry on the offensive end, while Jon Lesniak provides the Warriors with a stopper in goal. Graham Olson and Reilly Shanahan also return for McHenry in 2008.