2010 Boys Season Preview
By Aaron Brown
With the season officially underway, let's take a closer look at some of the top teams in the state of Illinois on the boys' side in 2010:
The Top 25

1. Oak Park
How does a team that didn't qualify for state last season end up with the top spot in 2010? To put it simply, the Huskies return their entire starting lineup. Leading scorer Tommy Poulos returns to lead the offense, while both Luke and Dylan O'Connell give Oak Park plenty of options on the offensive end. Goalie David Anderson returns in goal to lead the defense, which should be tough to score on as coach Tommy Nickels can count on the ability and speed of Eric Hallman and Nathanial Williams. Armando Lee and Troy Williams are also expected to make major contributions on the offensive end for the Huskies.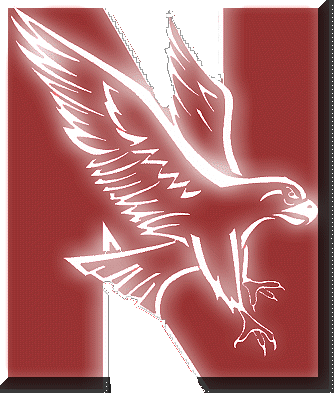 2. Naperville Central
The Redhawks are loaded with a talented and fast lineup, including a few of the top players in the state in Mark Menis and Ryan Stanley. Menis is an especially tough defender and excels at any position, while Stanley could be a dominant force on the offensive end in 2010. Danny Tucker adds a great deal of speed to the starting lineup, Pat Stablien takes over in goal, and Kyle Rickert, Pat May, Kristian Altuve, and Jay Howenstein all could make a difference for Naperville Central's title chances in May. The Redhawks finished third in the state last year.

3. Fenwick
It would probably be foolish to count Fenwick out of the title race this season, even though they lost three of their top scorers, their top defensive player, and their starting goalie after winning their sixth straight championship in 2009. Seniors John Osborne and Will Rigali both return after combining to score 94 goals last season, Dan Francisco takes over in goal, and the Friars expect a huge contribution from talented junior Connor Brown. Seniors Chris Dan, Paul Pannenko, and Ryan Mastalerz add veteran leadership to coach Dave Perry's team, while Fenwick will be bolstered by a strong freshman class headed by Matt Farmer, Matt Bresnahan, and Tommy McGuire.

4. Brother Rice
Expect returning All-State players Sean Davis and Matt Stelnicki to help Brother Rice compete for the Catholic League title and a possible state championship in 2010. Last season, Geno Freeman split time in goal and should take over full-time duties in front of the net this season. The Crusaders will have plenty of options to fill the starting lineup, with senior Peter Wasik, juniors Nick Joslyn and Kyle Pikula, and sophomore Mike Mulcrone among the many returning players that give coach Bill Mulcrone an abundance of options.

5. Lyons
The Lions have continuously performed at a high level for the past several seasons and look like they have reloaded once again for a possible state tournament run. Senior Joe Burke should pick up the offensive slack for LT after coach Doug Eichstaedt lost his two leading scorers, while junior Dave Sekula continued to impress in his second season and will also provide a great deal of offensive firepower. The rest of last year's supporting cast that should play a bigger role this year includes Brendan Tully, Mike Shapiro, Kovas Zygas, goalie Andrew Brown and Jacob Ford. Lyons could also look to an impressive freshmen class to boost their lineup.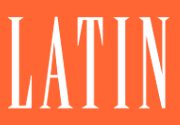 6. Latin
A young Romans team gained a great deal of experience last season and should be ready to make a move towards the state tournament in 2010. Not only that, but Latin lost no seniors to graduation, making them a dangerous team when the postseason comes around. Sophomore Jacob Himmel should be a dominant force in his second season, A.J. Galainena provides a great deal of experience and leadership, and Eddie Wickes, Luca Pasquesi, and Evan Dent also return and could make a big impact. Goalie Sam Shehan returns to lead an always solid defensive team, while James Ruggiero and Jordan Spear should also play a bigger role for coach Noah Himmel's squad.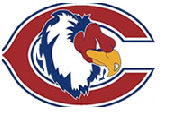 7. Curie
The Condors announced their arrival early last season with a surprise win over Sandburg, but there should be no surprises this season; they are a fast and skilled team that will look to make their first appearance at the state tournament in 2010. Sophomore Eduardo Chavez could be one of the best players in the state when all is said and done, and his continuous improvement could prove tough to stop for most defenses. Ramiro Almarez also provides a great deal of speed and talent, Carlos Barcenas returns in goal, and Victor Mendez leads a supporting cast that will make Curie a difficult opponent this season.

8. Stevenson
The Patriots have qualified for state for three consecutive years, and they will look to do the same once again in 2010. Alex Rembialkowski had a breakout season for Stevenson as a junior, and he will be expected to provide plenty of scoring for head coach Sean Wimer's squad. He will be supported on the offensive end by both Doug Malfar and Grant Stevens, who each scored plenty of goals last year. Adam Weisberger allowed less than five goals per game in 2009 and is one of the top returning goalies in the state. Meanwhile, Josh Hodges, junior Zach Blumenfeld and sophomore Evan Woodward could each make big contributions as potential starters this year.

9. McHenry
The Warriors return nearly everyone from their 2009 state team, but they will still need two make up for the loss of their leading scorer if they want to make another run at a sectional title. Reilly Shanahan is a fast and skillful senior who should be able to lead the team after a breakout season as a junior. Phil Lesniak, Scott Dabrowski, and Brandon Das can each be expected to play a much bigger role for a strong, physical team that always stresses solid team defense. Dan Brucki returns in goal after a stellar performance at the end of last season. Head coach Craig Fowles could also look to Matt Feltes, Tim Briscoe, and Zach Fischer, among others, to fill out the starting lineup.

10. Neuqua Valley
The Wildcats will obviously need to replace a large part of their offense this season, but they have some talented individuals returning that could keep them in contention for a state berth in 2010. Senior Mike Rooney has loads of experience and talent and should make a big impact offensively for Neuqua, while junior AJ Quebbeman will also be expected to play an even bigger role this season. Senior Kevin Cordes also returns in goal for the Wildcats.

11. Sandburg
Erik Niemeier is the lone returning starter for the state runner-up Eagles, who should never be underestimated, especially after last year's state run. Eric Chong should provide a scoring boost on the offensive end, while Jason Luzinski, Matt Veldman, and Balys Gintautas will also be called upon to make big contributions for coach Jim Caliendo's squad.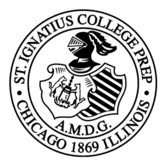 12. St Ignatius
The Wolfpack seek a return to the state tournament after qualifying for two of the past three years. Senior Brendan Moore led the team in scoring by a large margin last year and will look to do the same in 2010, while fellow senior Giuliano Wrobel also returns to provide the lineup with a great deal of experience. Mark Alvarado was actually the team's second leading scorer as a sophomore, so he should once again play a huge role in the Wolfpack's success. Jack Turek and Jack Abernethy also return to bolster the starting lineup, while Mike Fratto takes over in goal for St Ignatius.

13. Loyola
Captains Frank Toops and Connor Murphy lead a fast and tenacious Loyola squad that will look to challenge for the Catholic League title and a state berth by the end of the season. TJ Considine and Steve Freedman also return and are expected to make major contributions for head coach Dan Hengelmann's side. Meanwhile, Jimmy Nickele and Patrick Stein both performed exceptionally well in the offseason and could be impact players in the Ramblers starting rotation. Brendan Hulseman, Charlie Dowdle and Connery Brennan should also play valuable minutes for the Ramblers this season, while big things are expected of returning goalie Henry Hermes.

14. Mundelein
The Mustangs will be bolstered by the return of senior Pat Falconer, whose speed makes Mundelein's counterattack difficult to stop. The continued development and speed of Will Davidson should also prove vital to Mundelein's offense, while Frank Lukacs and Brandon Horsch should both play a significant role in head coach Rahul Sethna's lineup. David Dickinson returns in goal after his first year in the starting lineup and should provide a solid last line of defense for the Mustangs.

15. Homewood-Flossmoor
The Vikings return nearly all of the key components from last year's team, making them one of the favorites in the SouthWest Suburban Conference this season. Alec Wojack and Russell Maanum combine to give head coach Tim Caldwell plenty of offensive firepower at his disposal, while Shay Banton is expected to have a huge season and will lead a defense that is backed up by junior goalie Jake Bodnar. Alex Diorio, Caleb Peterson and Luke Dobben also return for H-F, who will also look to freshman Kevin Kuchta to step into the starting lineup immediately.

16. New Trier
The Trevians are a team built with depth and speed, and things should be no different for coach Dave Goodspeed's squad this year. Matt McClone and Mike Maley return to the starting lineup for New Trier and should make a definite impact on both ends of the pool. James Bartels has plenty of talent, Konrad VonMoltke adds a great deal of speed, and brothers Eric and Jason Robb should play valuable minutes for the Trevians in 2010. Jack Wiley and Jake Eaton should see significant playing time in their junior seasons, while senior Joe Boehrer and sophomores Max Grodecki and Sam Skinner should contribute for a deep Trevians' team. Sam Buchman returns in goal for New Trier, who will be eyeing both the CSL title and a berth at state this season.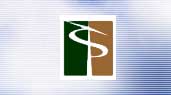 17. St Patrick
The Shamrocks are a team capable of contending on a yearly basis, and that should be no different in 2010. To do so, they will need to replace a handful of talented starters from last year's campaign. Matt Garcia should be tough to stop on the offensive end for St Patrick, while both Alec Rourke and Peter Blume are expected to make major contributions for a team that is always dangerous when the postseason comes around.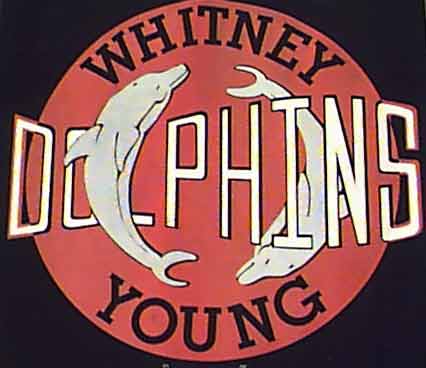 18. Young
The Dolphins might be an underrated squad at the start of the season; they return most of their starting lineup and have plenty of scoring options with the tandem of Raul Ariza and Mark Wilcoxen leading the offense. Edgar Lopez and Nader Ammar also return and could play bigger roles this year for Young, who will look to challenge Curie for the CPS title.

19. Waubonsie Valley
The Warriors return plenty of young talent to start the 2010 campaign. Kyle Apple and Tyler Hunt lead a junior class capable of scoring plenty of goals, while sophomores Joe Poletto and Cameron Weber also return after making key contributions in their first year of high school water polo. Senior Tyler Briesath provides talent and leadership, while junior goalie Alec McWhirter should be much improved after a year of experience as a starter for the Warriors. Incoming freshman Mike McWhirter could also make an immediate impact for Waubonsie.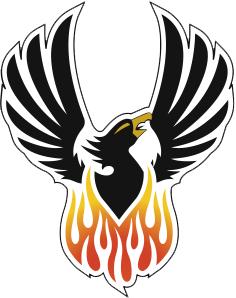 20. Lincoln-Way North
Lincoln-Way North is expecting big things in their second full season of water polo in 2010. Senior Kyler VanSwol is exceptionally fast and also has a great deal of scoring ability, while Nick Roberts also provides a great deal of speed and experience and Trevor Kubik returns in goal to give the Phoenix a chance to rise in the rankings this year.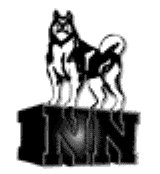 21. Naperville North
The Huskies are a team on the rise...Austin Katz will lead the offense and is expected to have a big year, while Aaron Katz and Connor Hubbard are both looking to make an impact in 2010. Tom Hubbard and Jacob Thompson are among a handful of returning players that should give head coach John Blumthal a wide array of options this season.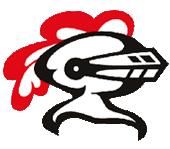 22. Lincoln-Way Central
The Knights have a chance to contend for the SWSC title as the experienced trio of Joe Caffarini, Murphy Hebbard, and Dave Smith lead a well-balanced attack. LWC will also look to junior Petar Jackovich to provide a great deal of offense for a team that is definitely on the rise. Keegan Shephard and Nathan Schommer fill out the rest of the starting lineup along with goaltender Jim Wingfield. The Knights can also rely on a deep bench that includes seniors Jeff Hipp and James Haring and juniors Pete Smith and Jacob Bernard.
23. York
Marc Krolikiewicz is expected to be a dominant offensive force in his senior season, which gives York a chance to return to state after qualifying two years ago. Mark Olalde and Dan Groch both have the talent and experience to help the Dukes make a push to move into the Top 20 early in the season. Senior Corey Jordan should take over in goal and will be expected to play a big role on the defensive end for York.

24. Evanston
Matt Wich should be a difference maker for the Wildkits, who should be in the thick of the title race in the Central Suburban League by season's end. Kameron Simmons should make an immediate impact as a freshman for Evanston, while John McBratney and a handful of others will be counted on to step up to the next level and make a big contribution to the starting lineup.

25. Glenbrook South
The Titans will have to replace most of their starters in 2010, but they do have some talented returning players that could fill in the holes in the lineup and make GBS a state contender by the end of the season. Zach Demertzis is the top returning scorer from the previous season and will be counted on to lead the offense. Peter Schnieder, Jack Zabriskie, Will Porter, and Mike Halfen also return, while Kevin Roenitz and Tom Meyer could share time in goal for the Titans.