2010 Girls Season Preview
By Aaron Brown
With the season officially underway, let's take a closer look at some of the top teams in the state of Illinois on the girls' side in 2010:
The Top 25

1. Fenwick
In order to be the best, you have to beat the best. That is the main reason Fenwick retains the top spot at the start of the season even though they lost many of their highly productive players to graduation. Stephanie Ovalle and Emma McKernin both return to the starting lineup and look to lead the Friars to a third straight title. Molly Loeffler and Natalie Dunlap also return and could provide major contributions, while Mary Bridget Barrett takes over the reigns in goal. The key for Fenwick is finding the right additions to fill out the starting lineup to keep coach Jack Wagner's squad in contention for a state championship.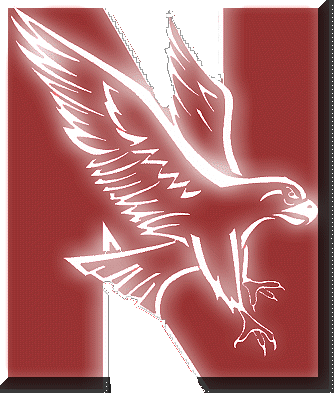 2. Naperville Central
Last year's state runner-up returns their leading scorer (Claire Fleming) and one of the state's top goalies (Sam Virella), making the Redhawks a major contender for the title in 2010. Meanwhile, three-year starter Tori Davis provides solid experience and sophomores Abbey Kerth and Emily Sejna also return after productive first-year campaigns with the Varsity squad. Head coach Jeff Plackett will rely on the team's speed and depth, with Claire Wirtz, Vanessa Lin, Lauren Spaits, Rosalie Fidanze, Lizzy Guiliani, and Robyn Stanley all expected to make big contributions.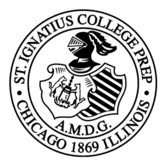 3. St Ignatius
St Ignatius will be likely to contend for the Catholic League title and a state title in 2010, as the Wolfpack return their top two scorers in the talented duo of Celeste Almarez and Kate Stelnicki. The pair combined for well over 100 goals last season and should be even better this year. Yvette Leon is a solid overall player who excels at both ends of the pool and should be a key contributor in her senior season. In her first year, Stephanie Fernandez provided a boost to the Ignatius lineup and could be even more productive as a sophomore starter. Head coach Mike Cashman also welcomes back seniors Sarah Fleming, Jenny Hendler, Liz Sweeney, and Hannah Cronin.

4. Lyons
The Lions return several starters and plenty of scoring options from last year's state-qualifying team, so new coach Lynn Castro and company will be looking to contend for a state title once again in 2010. Last year's leading scorer Allie Grimes returns and will look to make an even bigger impact, while fellow senior Katelyn Jacobs should also increase her role on the offensive end. The Lions got a huge boost from Kirby Kaptur and Lizzy Kosin in their first year at the high school level in 2009, and the talented sophomores should be even better this season. Grace Trilla takes over in goal after getting some brief experience in the net last season, while Adriana Hoak, Erika Ronning, and Madelon Craig are among several experienced players that Lyons will depend on in order to get back to state.

5. Loyola
The Ramblers have plenty of reason to be optimistic after their fourth-place finish in 2009, as they return their top two playmakers that accounted for over 200 goals last year. Maeve O'Connor is a force on the offensive end and should have a monster season. Fellow senior Ashley Letrich is also back to make an impact offensively, while senior Krissy Durkin provides additional experience and leadership for head coach Rich Schici's squad. Loyola will look to a terrific junior class led by Sarah Gross, Caitlin Sershon, Rachel Nieman and Ellie Ansani to get them
back in contention this year, while junior Kristina Alexander is expected to take over in goal this season. Schici may also look to Emily Levison and Kate Ansani to play big minutes for the Ramblers this year.

6. Mother McAuley
The Mighty Macs return plenty of scoring options from last season's team, giving them optimism that they can get back in contention for a state title this year. McAuley can once again expect big things from offensive standout Yuri Chavez in her senior season. The Macs are also loaded with experienced seniors, as Katie Moran, Aileen Riley, Malissa Vasquez, Kim Healy, and Ann Shellberg are all expected to play key roles for new head coach Vanessa Carroll's team. Other players that are expected to make a big impact include junior Jackie Knightly, sophomore Adrianna Izquierdo, and talented incoming freshman Vicky Arciniega.

7. Fremd
The Vikings will look to build off their surprise third-place finish in 2009, and they have the returning pieces in place from their state-qualifying team to do it. Leading scorer Erika Lauraitis is back after scoring over 150 goals last season, while senior Kristina D'Andrea also returns to the starting lineup and is expected to increase her scoring output this year. Sophomore Julie Conrath takes over the goaltending duties, while talented junior Emily Orlowski and sophomore Samantha DelPrado are also expected to play a big role in this year's team. Meanwhile, the Vikings have plenty of depth with juniors Haley Shoaf, Samantha Kirby, and Megan Kennedy all available to head coach Brian Newby's team.

8. Homewood-Flossmoor
The Vikings are loaded with returning players this season, giving them a solid chance at returning to state after missing out on a berth last year. Michelle Mayer had a breakout season on the offensive end and should continue to excel in her junior season, while senior Maya Holst and junior Hannah Ongman give the Vikings plenty of offensive options. Rebecca Matthews earned valuable Varsity-level experience as a freshman and should make an even bigger contribution this season, while junior goalie Sophie Schloen returns to anchor a solid defensive team. Head coach Pat Duignan could also look to experienced seniors Alana Hernandez, Rachel Mahler and Jackie Adamonis to play valuable minutes in 2010.

9. Stevenson
The junior pairing of Cheyenne Montijo and Karen Lowry both return to lead the Stevenson offense in 2010, as Jeff Wimer's squad will look for a seventh straight state tournament appearance. The Patriots will need to replace several productive seniors from last year's campaign, but Samantha Petti, Taylor Saltzman and goalie Claire Moschovas are among several returning players that could provide a boost to the starting lineup. Jessica Rozemberg, Kim Nolte, Rachel Lauter and Laura Goodell also return from last year's state team for the Patriots.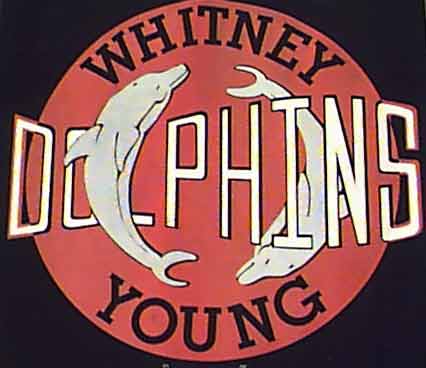 10. Young
The Dolphins boast a strong lineup featuring offensive standout Gabriela Cabrera, a talented player who looks to boost Young's challenge for a state berth in 2010. Shay Bell returns in goal, Yadi Casimoro should be even better this year with another year of experience under her belt, and Tiare Esquivel, Lindsay Lucido and Susy Zizumbo are among several starters who should be highly productive for co-coaches Aaron Fleischhacker and Oscar Calderon this season.

11. New Trier
The Trevians will use depth and team speed to challenge for a potential trip to state under new head coach Matt Wendt. Sophia Palmer leads the way for New Trier on the offensive end; she'll be backed up by returning starters
Anna Stern, Erisa Apantaku, Maddy Urban and Anna Horstkotte. Other players who could contribute for a deep squad include Caroline Hoff, Samantha Medland, Katie Flynn and Zara Wysockey. Sophomores Erika Nothnagel and Isabelle Baneux should also factor in for the Trevians this season.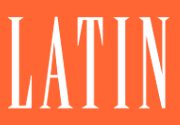 12. Latin
The Romans are a young but talented side that steadily improved last season and should be even better this year. Brittany Wallace leads the way for Latin, but she'll have plenty of support from teammates Jordan Yaakoby and Ashley Henderson. Others who are expected to play a big role for coach Kim Przekota's squad are returning players Sarah Kaminski and goalie Chloe Kaulas.

13. Mundelein
The Mustangs return two of their top scorers from last year's team, as Alexis Jones and Evelyn Kurzac will look to provide the bulk of the scoring in 2010. Meanwhile, head coach Drew Schneider has plenty of returning players at his disposal, as Dani Caldwell, Sarah Honda, Jacqui Lodor, Emily Tylka, and Yesenia Rossi are among a handful of talented players that could all play a vital role in this year's team.

14. Lincoln-Way East
The Griffins qualified for the state tournament last year with a well-balanced scoring attack, and they will look to do the same in 2010. Though they lost four of their top six scorers to graduation, they do return two talented scorers in senior Alyssa Toland and junior Mary Reilly. Brittany Becvar will likely takeover full-time duties in goal after splitting time in the net last season. Head coach Jennifer Klein will also look to senior Abby Maze and junior Julie Warren to slot into the starting lineup and make a definite impact this year.

15. Evanston
The Wildkits return several players from last year's team with plenty of experience, so they should be in contention for the Central Suburban League title and a state berth under new coach Claire Howie. Rosy Capron, Roxy Capron, and Ellis O'Connor are just a few of the scoring options that Evanston will look to in 2010, while Sarah Thompson, Claire Strunk, and Madeline Polinski provide the team with plenty of depth.

16. Sandburg
The Eagles will be a much younger team in 2010 after losing most of their starters to graduation. They will likely rely on Kathy Asztalos to provide a huge boost to the offense after playing a more defensive role last season. Sophomores Jamie Pappanastos, Tara Capouch, and Julie Jenkot are expected to play important roles in this year's squad, while freshman Cara Hays should also see valuable minutes for Sandburg. Seniors Michelle Kuyper and Evayn Roper provide experience and leadership, while goalie Korey Flynn started 10 games last season and takes over full-time duties in the net.

17. Lincoln-Way Central
The Knights will look for major contributions from Sarah Hanly, their top returning offensive player, and Danijela Jackovich, a freshman who is expected to make an immediate impact in 2010. LWC also returns a handful of talented players with solid experience like Jessica Graf and Kelsey Martiniak. The Knights also have no problem with depth, as Lauren Dundek and Markie Kulovitz could play valuable minutes for head coach Karen Desruisseaux.

18. Neuqua Valley
The Wildcats return most of the key components from last year's team, giving them a chance to contend for a state berth in 2010. Tricia Bannister is exceptionally fast and hard to defend on the counterattack, while senior goalie Danielle Cirrintano returns to mind the net for Neuqua's defense. The rest of the lineup is loaded with experienced seniors like Chelsea Pesesky, Jen Nehls, Callie Young, Jessica Zimmerman and Shianne Gillespie.

19. Oak Park
The Huskies boast one of the top goaltenders in the state, as senior Vicki Maslowski returns to lead the defense. The rest of the veteran lineup includes seniors Claire Helwig, Paige Gruber, Shannon Kooser and juniors Katie Hunt, Kimmy Stefanik, and Alison Coogan.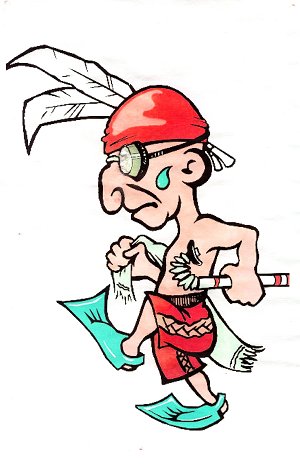 20. Bremen
Bremen will look to build on their best season in team history, as Cassie Jo Miller, Catherine Vivado, and Julie Velcich return to make waves for Bremen. Head coach Sue O'Sullivan will also look to sophomores Nora Plank and Emma Martinus to make major contributions in their second seasons at the Varsity-level.

21. Wheeling
Wheeling might be considered the MSL East favorites to start the 2010 season, as Amy Wilson and Christa Khatcherian return to lead the offense and goalie Kaitlyn Webb leads the way on the defensive end for the Wildcats.
22. York
The Dukes lost a handful of senior experience but should be just as good this season with a well-balanced lineup returning in 2010. Stephanie Ter Bush and Devon Tamm should be big contibutors, while other players like Bridget Chadwick, Bridget McGing, Rachel Slana, and Jaime Redmond could make a big difference for York this season.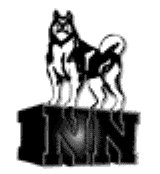 23. Naperville North
Audrey Chien looks to lead a much improved Huskies team after a strong freshman campaign on the offensive end. Also returning are starters Katie Lechowicz, Molly Cahill, Lindsay Jansen and goalie Emma Ryan.

24. Andrew
The T-Bolts will continue to rely on a well-balanced lineup that features top returning scorers Amanda Kuchan, Leah McCarthy, and Katie Fischer. Andrew could make a run at the SWSC title, as Jill Jesionowski, Kelly McDonough, Kelly Baumgartner and Alyssa Walters are also back for Mike Kuziel's squad.

25. Hersey
Meg Nolan and Christine Rovani feature for the Huskies as they make a bid to contend for the MSL East title with the likes of Wheeling, Prospect, and Buffalo Grove. Hersey also returns valuable experience in possible starters Ilona Widomski, Maura Kelly, and Caroline Stoklosa.