2008 Girls Season Preview
By Aaron Brown
Even with the loss of several of the top players from last season, the rankings have a similar look to them to start the season on the girls' side. Fenwick might be the team to beat, but Mother McAuley will look to defend their title and Stevenson, St Ignatius, Naperville Central, Loyola and a handful of other teams could also contend for the state crown in 2008. The key will be finding a way to replace key losses without slipping too much, because there are several up-and-coming teams who could make a big impact this season. Here are the top teams based on what we know about them heading into 2008:
The Top 25

1. Fenwick
The Friars return enough talent to be the top team in the rankings in 2008 despite the loss of four senior starters. Morgan Bonk scored over 100 goals last season, and she should be even harder to stop this year as a junior. Lisett Calderon and Stephanie Ovalle both added an offensive punch for Fenwick last season, so they should be expected to provide even more scoring this year. Katie Tynan and Emma McKernin also return and should play a bigger role, while the Friars also expect big things from talented goaltender Mariclaire Bresnahan, who should make a big impact in her first full season in the net. Fenwick has several other options to fill starting roles or provide depth off the bench, including Jeannette Vecchio, Colleen Carey, Krystle Kutak, and Wella Huening.

2. Mother McAuley
Mother McAuley could make a strong argument for the top ranking in 2008, so don't be surprised if they repeat as state champions this year. They are led by senior Laura Perez, who returns as one of the top overall players in the state of Illinois. Sophomore Yuriria Chavez should provide a great deal of offense in her second full season, while senior Lilly Cortez is an excellent shooter who gives the Macs another solid scoring option. Expect junior Maggie McShane to make a big impact on both ends of the pool this year, while McAuley will also look to Meghan Nolan, Laura Kinahan, Molly O'Connell, and Patty McNamara to get them back in contention for another title run.

3. Stevenson
The Patriots return the majority of their starting lineup from last year's fourth place team, so they should be right in the thick of things when it comes to the title hunt this year. Rebecca Shopiro has continued to improve each year, and she provides the versatility and leadership to lead the Patriots this year as a senior. Rachel Cliburn and Amy Michelau also return and give Stevenson several offensive options in 2008. They can also rely on goalie Janelle Bartman, who is one of the top netminders in the state. The Patriots also boast a great deal of depth, as Emily Amhaus, Katie Moy, Kelly Lowry and several other talented players lead a group that could fill starting roles or provide valuable minutes off the bench for Stevenson.

4. St Ignatius
While the Wolfpack will need to replace the reliable offensive production of Nora Kennelly, they still have the pieces in place to make another run at a state title. They have a great deal of talent, mainly with sophomore Celeste Almarez on the offensive end and junior Lydia Ridgeway on the defensive end of the pool. They will be joined by senior Maisie O'Malley, who is an excellent shooter and is expected to provide a lot of scoring for Ignatius. Colleen Middleton, Ann Corrin, Karen Juarez, and Alma Juarez should all make a big impact and emerge as viable options for the Wolfpack in their senior seasons.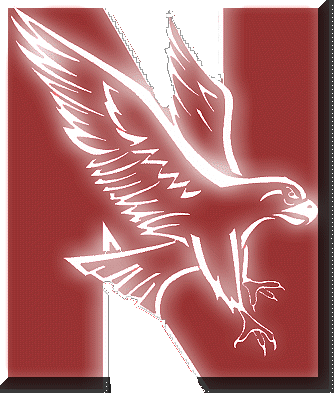 5. Naperville Central
The Redhawks have the ingredients for a run at a state berth in 2008, as they have a solid mix of talent, speed, and experience as they head into the new season. Kara Wilson will be the primary offensive weapon for Central, so expect her to be in the mix for player of the year honors. The Redhawks are also expecting Claire Fleming to fill one of the starting spots and play a major role on offense. Senior Sam Shamburek provides Central with another offensive option and is an excellent shooter from outside. Sophomore goalie Sam Virella should be even better in her second full season in the net, while juniors Emily Wooten and Colleen Young are expected to make a big contribution this year.

6. Loyola
Finding a way to replace the experience of five graduating seniors and the offensive production of Colleen Shaw will be the main goal for the Ramblers this season. Senior Liz Clarke should provide most of the offensive production for Loyola, as she is the top returning goal scorer for the Ramblers. She will be joined by senior Ann Marie Schweihs, juniors Liza Elman and Nicole Pinelli, sophomore Ashley Letrich and several other younger players who will look to get the Ramblers back to state. Goalie Kathleen Servatius could replace Grace Arbuckle in the net for Loyola.

7. Neuqua Valley
The Wildcats have plenty of talent and speed to challenge for a second straight state berth in 2008. They return speedy senior Kathleen Patterson, who should provide a great deal of offensive production and is tough to stop for most defenders. Seniors Chelsea Reczek and Brittany Jadwin both return for the Wildcats, and they both are expected to provide an offensive spark this season. Nancy Leech may also have a big impact for Neuqua this season in her senior year. The key for the Wildcats will be to find a replacement for graduate Kayley Provow, who started in goal for Neuqua for the last four years.

8. Homewood-Flossmoor
The Vikings return the key elements from their state qualifying run last year, so expect them to make another serious run once again in 2008. They are hard to stop on the offensive end, as both Andrea Peterson and Story Pumphrey teamed up to score half of the Vikings' goals in 2007. Kiley Maanum also returns and could be a bigger offensive option as defenses are focused on shutting down the rest of the offense. Caitlin Dunn and Kailey Arrivo could play a bigger role for the Vikings, while senior goaltender Erika Adamonis should have a solid season in the net.

9. Sandburg
The Eagles will need to replace the production of several starters from last year's team, but they have a lot of younger talent that should be able to help. First of all, returning starters Jessica Jenkot and Kelly Kuchta give the lineup experience and leadership, and both players should make a big impact on the offensive end. Lori Dasher, Kelley Guzzo, and Breanne Higgins are also expected to make big contributions in 2008, while Alex Bielski, Katie Kenes, and Pam Dettman may also play valuable minutes for the Eagles.

10. Oak Park
The Huskies will look to junior Audrey Reardon to lead the way during the 2008 season. She should emerge as one of the top players this season and make things difficult for opposing defenses. Meanwhile, both Alex Elguindi and Kati Pederson return for Oak Park, who will count on several other new faces, like junior Jenna Kirk, to give their starting lineup a boost. Vicki Maslowski replaces her sister Melissa in the net and should continue to give the Huskies a reliable last line of defense.

11. New Trier
The Trevians return several experienced players and have a solid group of younger talent, so they should be expected to rise in the rankings by the end of the season. The talented trio of Kate Hilbrant, Mandy Ferguson, and Katherine Bartels will make things difficult for most defenses, while the Trevians also expect big things from Melissa Meyer and sophomore Maddy Urban. Carly Major returns in goal for New Trier, while Catherine Katz, Ryanne O'Donnell, and Sarah McCallum all have varsity experience and give the Trevians plenty of depth. Newcomer Francesca Palmer was a solid offensive option for Loyola last year, so she should have an immediate impact for the Trevians this season.

12. Evanston
Evanston returns several seniors to a team that has the talent and experience to break into the Top 10 early on this season. McKenna Kulman and Rachel Hudgens provide the Wildkits with a great deal of offensive options, and Evanston will also look to goalie Anne Frigo to shut down most offenses in 2008. Others that should make a big impact this season are Lily Nassiri and Maddy Norris, while the Wildkits will also look to Julia Ticus and Meg Schroeder to provide an offensive spark this year.

13. Mundelein
The Mustangs have continued to improve over the last few years and return the majority of their starting lineup in 2008. Alice Denny is one of the top defensive players in the state, but expect her to add more offense to the Mustangs attack this year. Ali Fedro and Kristen Aucutt also return and could lead the way for the offense, while both Jessica Bilski and Michelle Lau will look to contribute as well. Anne Murrow should take over full time in goal for Mundelein after splitting time in the net last season.

14. Lincoln-Way East
The Griffins lost five seniors to graduation, but they still have enough speed and talent to contend for a state berth this year. Rachel Japp is the top returning starter for LWE and should make an impact on both ends of the pool, while Katie Paul is expected to make a major contribution for the Griffins as well. Laura Cempel, Kara Nowakowski, Melissa Peyton, and Morgan Roberts also return in 2008 for Lincoln-Way East.

15. Lyons
The Lions had an up-and-down season last year, but they have the potential to head towards the Top 10 by season's end in 2008. Katherine Delacey and Joanna Curran are the top returning players for the Lions in the field, while Allie Grimes could also make a big impact offensively for LT. Emily Bornhoff is one of the top returning goaltenders in the state, so she should team up with defender Meghan Jacobs to shut down most offenses this season.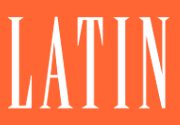 16. Latin
Caitlin Kaulus and Kasha Ahern will look to carry the Romans, who will need to replace the offensive presence of Perla Almarez in order to rise in the rankings by the end of the season. Sophomore goaltender Chloe Kaulus has continued to improve and should help Latin a great deal on the defensive end. The Romans will also look to freshmen Brittany Wallace and Jordan Yaakoby to make an immediate impact in the starting lineup.

17. Waubonsie Valley
The Warriors return a good portion of their starting lineup in 2008, so they should be able to use their experience to contend with the best teams in the state this year. Bailey Gucinski is a solid defender and a strong outside shooter, so she should continue to make an impact on both ends of the pool for Waubonsie. Tyler Crittenden, Katie Arnold, and Sam Jacobi also return for the Warriors, while Megan McWhirter and Allison Szott could also emerge as solid options for the Waubonsie Valley this season.

18. Richards
The Bulldogs expect to have their best season in 2008, as they return a lineup filled with depth and experience. Ashley Rampick could be the go-to-player on the offensive end, while goalie Megan Reppen provides a solid last line of defense for Richards. Angie Drwal, Lindsay McCool, and Markie Walztoni are also expected to contribute, while Caitlin Flood and Stephanie Grant provide the Bulldogs with depth and experience.

19. Prospect
Prospect will look to reclaim their spot as the top team in the Mid-Suburban League after finishing second to Barrington one year ago. Sarah Sohn, KC Dix, and Molly Nordyke combine to give the Knights a variety of scoring options for the upcoming season.

20. Buffalo Grove
A trio of sisters will help lead BG this year, as Katie Schmidly, Becky Schmidly, and Jessie Schmidly combine to make the Bison a dangerous team. Jessica Lundin also returns in the net for BG, while Alicia Hanner, Stephanie Gates, Erica Brask, and Julie Rossberger all return to help make Buffalo Grove one of the top teams in the Northwest Suburbs.

21. Andrew
Stacy Fischer and Ashley Stromberg team up to make the Thunderbolts a dangerous opponent in 2008. Katie Fischer also returns to provide experience, while Andrew could look to younger talent like sophomore Kelly McDonna and freshman Kelly Baumgartner to give them a strong starting rotation. Annissa Torres and Toni Badali both return in goal for the Thunderbolts, while Gina Cavato, Natalie Fisher, and Kayla Kutinac give the team depth and a strong bench.

22. Marian
Annie Anderson and Joanna McDowell return to lead the Spartans, who return four starters to their starting lineup and should be an even faster team than they were one year ago. Lauren Grkinich, Jenna Ellis, and Tracey Johnson also return for Marian in 2008.

23. Hinsdale Central
Hinsdale Central will look to have their best season in school history, as Amanda Graveline and Caitlin Connor both look to make an impact for the Red Devils. Look for junior Brianne O'Doherty to have a breakout season for Central, while Hannah Quast also returns in 2008.

24. Lockport
The Porters return both Maggie Knowles and Rachel Lardner, so they should continue to climb in the rankings this year. Alex Green, Marie Belair, Laura Pagels, and Molly Knowles also should make an impact for Lockport.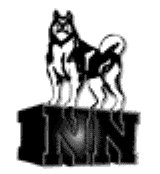 25. Naperville North
The Huskies are due to have a solid season, as Erin Gibson and Anna Pisarcik both return and should provide them with an offensive boost. Kelly Gibson, Mary Kate Pfister, and Sara Kerfoot also look to help make the Huskies a team to watch in 2008.