.

Honorary 2012 Super Baller
BOYS
Hunter Aaron Brown
Hunter Brown was born on March 15, 2012 at 7:02am at the Ottawa Regional Hospital in Ottawa, IL. He weighed in a 8lbs, 5oz and was 21 inches in length.
He receives Super Baller status for timing his delivery right to allow me to update the site on Thursday night. In fact, he was near tears when he heard scores wouldn't be updated until Friday.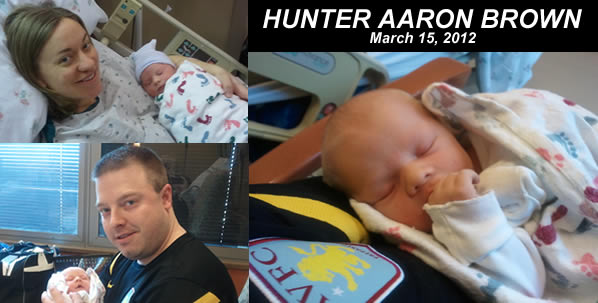 Hunter and his loving parents, Aaron & Julie Brown