Entry #7
The Secret Is Out With FX's New Hit 'Wilfred'
Posted August 22, 2011, 9:10pm by Chris Fetterman
"A joke is a very serious thing." – Winston Churchill

The surprising new FX hit "Wilfred" continues to put almost every other comedy i have seen to shame. Week after week, episode after episode, no matter what my mood, I am always left wanting more from the funniest man-in-dog-costume character ever.

The show was brought over to America from Australia by its co-creators Jason Gann (Wilfred) and David Zuckerman (of Fresh Prince of Bel-Air, Family Guy, King of the Hill, American Dad fame) and continues to be the toast of the TV community. It's not as big in the states as it could be -- and I am guessing will eventually be-- but in my opinion it is clearly the best show on TV.

Ryan, played by Elijah Woods (Lord of the Rings) and his hot neighbors (Fiona Gubelman) dog Wilfred are brought together when Ryan has a failed attempt at suicide. Wilfred is a normal dog to everyone else, but [ Read More... ]
---
Entry #6
Cooking Shows Offer The Best In Reality Competition Television
Posted August 17, 2011, 12:00am by Aaron Brown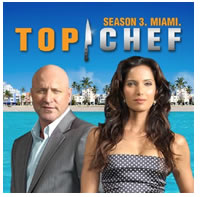 Ever since the turn of the century, reality competition shows have made a huge impact on television audiences. Original shows like Big Brother and Survivor paved the way for the genre in the United States when they burst onto the scene in the year 2000, spawning a wide variety of competitive shows over the next ten years.

It may comes as a bit of a surprise, however, that another country was doing the reality competition thing to perfection back in 1992. Iron Chef debuted in Japan and might deserve a great deal of credit for sparking the reality competition subgenre. Not only did America present the show in dubbed English back in the 90's, but they have also created a spinoff of the show titled Iron Chef America that currently runs on Food Network. [ Read More... ]
---
Entry #5
How The Simpsons Made Me Realize The Wire Is Better Than The Sopranos
Posted August 16, 2011, 3:00am by Aaron Brown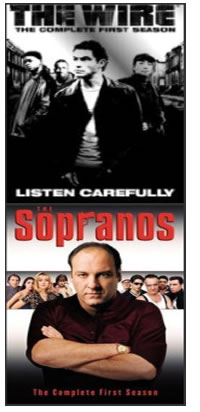 When it comes to ranking the best television shows of all time, it can be an arduous and arbitrary task. It might even be pointless to try and rank one show ahead of another, especially when it comes to top-quality shows that sustained success over a lengthy period of time. One thing we can say without argument is that The Wire and The Sopranos are regarded as two of the top television shows of all-time. So without further ado, I present the one reason why I believe The Wire is better than The Sopranos, using another top show, The Simpsons, to prove it:

If you have been an avid viewer of The Simpsons at any point since the show began airing on Fox in 1989, you know that the show is known for enormous list of characters that have played a vital role in the show's success. A quick look at the picture to the left shows some of the many characters that either provide either small, one-scene cameos (for lack of a better word) in some episodes or play an increased role when necessary in other episodes. The show's creators were able to incorporate the characters so well that regular viewers would know who was appearing and what they were known for on sight, making the town of Springfield seem like a large but well-known community. The likes of Professor Frink, Fat Tony, Comic Book Guy, Disco Stu, and Hans Moleman are examples of several well-known Simpsons characters that could pop up at any time throughout the show for a simple joke or to advance the plot. [ Read More... ]
---
Entry #4
The APB TV Report: Volume I
Posted August 16, 2011, 1:40am by Aaron Brown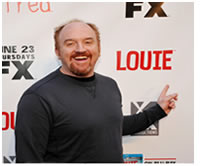 Every week, I'll take a closer look at what's on television these days. Sometimes I'll review new shows and pilot episodes, sometimes it will be shows that have been on for awhile and I just got around to them, or it might be something I saw that is completely random. Here are five things to mention in this week's latest viewings:

Louie
I was a little late to the table for FX's Louie, but as I've been doing in recent years, I wait until a show gets a season or two under its belt before watching an entire season in a week or two. This show has been worth the wait. Louis CK joins Larry David as one of the funniest actors on television, and I highly recommend Louie, which is getting deep into its second season this fall. [ Read More... ]
---
Entry #3
Workaholics...Hard Working Or Insanely Funny?
Posted August 15, 2011, 9:50pm by Dave Brown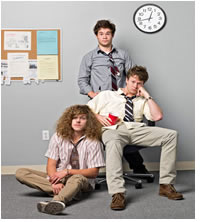 The definition of a normal workaholic would be construed as one who simply loves to work. In actuality, anyone who really is a workaholic is seriously missing out on the greater things in life. One of those things is the hilariously funny new television comedy Workaholics. It is a new show that can be appreciated by mostly anyone, but especially by the white collar nine-to-fiver's such as myself.

The show provides a great blend of college humor with a touch of the modern day workplace. Realisitcally, any sort of behavior displayed in the show would be grounds for termination, but this is what makes the show what it is. A great escape from the typical office banter that bores most anyone into hating their work.

The show ranges anywhere from late night benders on a typical Wednesday night to the staging of an office strike in favor of celebrating a faux holiday [ Read More... ]
---
Entry #2
Ten Restaurants/Bars In Movies and TV I Want To Visit
Posted August 11, 2011, 6:30pm by Aaron Brown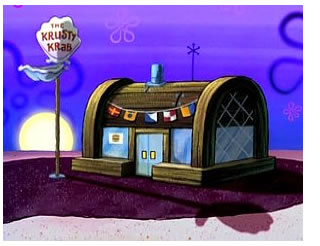 10. The Ink and Paint Club (Who Framed Roger Rabbit?) - Honestly, this is a bar that mixes toons and humans, where Donald and Daffy Duck play dueling pianos, and Betty Boop is your server. Even the bartender can make multiple drinks at once, considering he is an octopus. I'd be expecting great service.
9. The Max (Saved By The Bell) - I only wish a place like The Max existed when I was in high school. A magician for an owner, a place where you can play any cheesy song without lyrics on the jukebox and you can dance to, and to be perfectly honest this place always made me thirsty for a Coke or a milkshake whenever I saw them drinking one. [ Read More... ]
---
Entry #1
Rescue Me Shows Signs of Life With Best Performance of the Season
Posted August 11, 2011, 3:30am by Aaron Brown
It's been quite awhile since I've seen a perfect episode of Rescue Me. Perfect for this show doesn't have to mean epic or groundbreaking, it just has to make sure the focus is on the right topics and avoids the stuff of daytime soap operas. In that case, the August 10 episode of Rescue Me was perfect.

The episode focused on the firehouse and the crew for nearly the entire episode, which is the reason why most viewers tuned into the show in the first place. Tommy Gavin was suspended for thirty days... [ Read More... ]