2009 Boys Season Preview
By Aaron Brown
With the season officially underway, let's take a closer look at some of the top teams in the state of Illinois on the boys' side in 2009:
The Top 25

1. Fenwick
Can Fenwick make it six titles in a row? With returning player-of-the-year Chris Wendt returning, the Friars are once again the heavy favorite in 2009. Matt Napleton returns in goal, Dan and Brian Barron are back, and Craig Borkovec, Will Rigali, Ed Osmalak, Mark Ryden, and Colin Corvino provide the Friars with all the tools they need to start the season as the number one team in the state.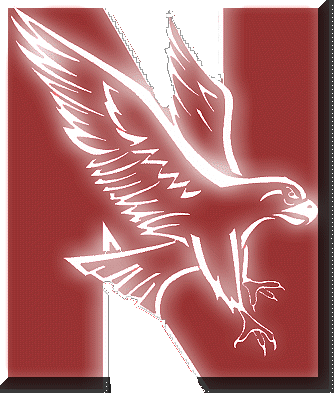 2. Naperville Central
The Redhawks return several key members from a team that made it to the state title game last season, and they should be looked at as one of the candidates to challenge Fenwick in 2009. Senior goalie Tyler Kelley and junior playmaker Mark Menis lead the Redhawk lineup, while Ben Reasons, Max Saltzman, and Ryan Stanley all return to form a potent offensive attack.

3. Neuqua Valley
John Mikuzis has already had breakout years on the offensive end, so who knows what he has planned for his senior season. He gives the Wildcats a chance to have their best season in team history in 2009. Mike Rooney and AJ Quebbeman also return and give Neuqua a chance to challenge Naperville Central for a state berth this year.

4. Glenbrook South
The Titans emerged as one of the state's best teams last year, and with their three leading scorers returning in 2009, they will expect big things again this season. Chris DeLetto, Ben Hengels, and Tommy Nimrod combined to score 197 goals in 2008, so a similar performance could have the Titans back at state this season.

5. Brother Rice
The Crusaders are consistently one of the best teams in the state, and this year should prove no different. Sean Davis, JJ Marren, and Matt Stelnicki are among several returning players that give Brother Rice a solid chance to make a run at advancing to the state tournament.

6. Sandburg
With 100-goal scorer Cody Siemeck and fellow seniors Joe Kamper and Jake Jenkot returning to the Eagles lineup, Sandburg could expect big things as an encore to their state tournament run from last season.

7. Lyons
Seniors Peter Bruton and Patrick Weigand return to lead the Lions, while sophomore David Sekula should play an increased role on the offensive end this year. Lions' goalie Spencer Ellison also returns could combine to cause problems for opponents in 2009.

8. Oak Park
Dylan O'Connell, Luke O'Connell, and Tommy Poulos all return for the Huskies, who have one of the most talented lineups in the state of Illinois. Oak Park also expects big things from sophomore Armando Lee in 2009.

9. Waubonsie Valley
Jim Zuponeck leads the Warriors back into the Top 10 in 2009, while Jeff Sellers and Adam Kozak are among several players that provide the Waubonsie Valley with the talent and depth to challenge Naperville Central and Neuqua Valley this season.

10. Evanston
Sam Rosen and Matt Wich combine to make the Wildkits a legitimate contender for a state berth in 2009, while returning players Alex Lajoie, Robert Bansberg, Carlos Sosa, Jake Roth, and goalie Patrick Brody combine to give Evanston a solid overall lineup this season.

11. St Ignatius
Speed, versatility, and the strong goaltending presence of Alex Gestevich give the Wolfpack state hopes in 2009. Starters Brendan Moore, Garrett Mulchrone, and Giovanni Wrobel all return for St. Ignatius this season.

12. Mundelein
Mundelein will once again do battle with Stevenson for a chance to qualify for state in 2009. Pat Falconer, Mike Begrowicz, Will Davidson, and Frank Lukacs all return for the Mustangs, who take on the Patriots in the opening week of the season.

13. Stevenson
Stevenson always seems to be in the mix of the things at the end of each season, so expect Ali Khan and Brad Feng to lead the Patriots to another successful campaign despite the loss of several seniors from 2008's state run.

14. Loyola
The Ramblers have a ton of depth and several playmakers returning to their squad this season, including Liam Byrne, Jon Tobon, Sean Hulseman, and Charlie Shaw. Expect Loyola to challenge GBS and rivals Evanston and New Trier for a state berth in 2009.

15. New Trier
Bill Farmer leads a fast and versatile New Trier lineup that also includes seniors Joe Jeffers, Aaron Palmer, Ben Varick, and goalie Doug Mowery. The Trevians will look to challenge GBS and Evanston for the CSL title.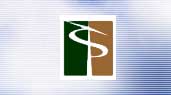 16. St Patrick
The Shamrocks return most of their starters from last season, so it would be no surprise to see them advance to the state tournament for the first time since 2003. Jeremy Trinchere, Dan Kalupski, Pat Lee, and Austin Travers lead the way for St Patrick in 2009.

17. Schaumburg
The Saxons return the majority of their lineup in 2009, which features leading scorer Chris Corbett and goalie Neal Salemi. Mike Kohoe, Pat Kraulis, and Aaron Johnson also return to make Schaumburg the team to beat in the Northwest Suburbs.

18. Lincoln-Way East
The Griffins lost a few players to graduation and Lincoln-Way North, but returning starters Karl Zoellick, Kevin Kubik, Mike Reilly, and goalie Nate Puskaric still make LWE a tough opponent that may not see any drop-off from the past few seasons.
19. York
York's leading scorer Marc Krolikiewicz returns to lead the Dukes on offense in 2009, while senior Colin Albue, junior Dan Groch, and goalie John Onstwedder also return to try and get the Dukes back to state this season.

20. Homewood-Flossmoor
The Vikings lost a strong senior contingent from last season, but goalie Neal Zoellick, Russell Maanum, and Shay Banton could have the Vikings back in the thick of things by the end of the year.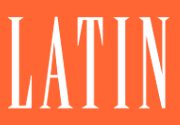 21. Latin
A.J. Galainena returns to lead the Romans and will team up with impressive incoming freshmen Jacob Himmel and Eddie Wickes.

22. McHenry
Jon Lesniak and Reilly Shanahan team up to help lead a tough and physical Warriors squad in 2009.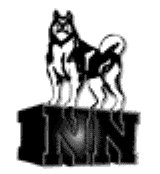 23. Naperville North
The Huskies will look to Austin Katz and Matt Johnson to try and pick up the slack after the graduation of seniors Conor Handley, Jackson Hill, and Christian Flessner.

24. Lockport
Kevin Moran and Pat Cavanaugh are among several returning Porters who could make life tough for conference foes Sandburg, H-F, and the Lincoln-Way trio.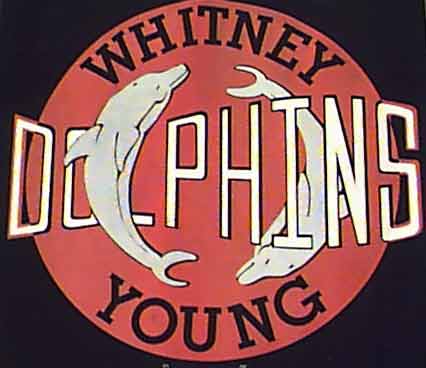 25. Young
The Dolphins could be ranked much higher by midseason, as Raul Ariza and Luis Solis lead a team that has shown massive improvement over the last two years.