BOYS SECTIONALS
GIRLS SECTIONALS
-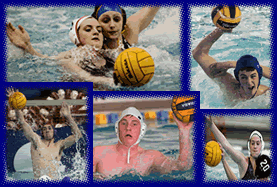 .
STATE CONTENDERS!!! Over 120 teams will begin playoff action this week with a chance to advance to the state tournament next weekend at Stevenson HS.
.s
Boys Assignments | Girls Assignments
.
2009 Sectionals
More than 120 boys and girls teams will begin their quest for a chance to advance to the state tournament, starting with the girls' play-in games on Monday night. The boys' side also features five play-in games on Tuesday evening.
The girls' first-round action starts on Wednesday, followed by the boys' first-round games on Thursday. The sectional semifinals are played on Friday night, with the sectional final games all taking place on Saturday afternoon.
.
Links to every sectional site are listed on the left side of the page. These will be updated continuously with schedules, game times, and scores throughout the week (starting on Wednesday).
We have also provided an Excel bracket that will be updated throughout the tournament. At the end of the week, we will have Sectional Ballers and the All-Sectional Teams (as soon as they are submitted to us from each sectional site).
.
Good luck to all teams,
Game Schedule
.
May 11-May 16
-
Monday & Tuesday (May 11-12)
Play-in games
-
Wednesday (May 13)
GIRLS QUARTERFINALS
-
Thursday (May 14)
BOYS QUARTERFINALS
-
Friday (May 15)
BOYS/GIRLS SEMIFINALS
-
Saturday (May 16)
BOYS/GIRLS FINALS
LINKS