3. Mundelein
-

WHY: As a junior, Andrew Peterson could be the state's best goalie in 2005...the Mustangs returns 6 of 7 starters from a team that came one win from qualifying for state...Senior Greg Peck has the speed, skills, and leadership to carry the team when necessary...Geoff Schott and Mark Selle worked feverishly this summer in hopes of playing larger roles as starters...Sean Larsen will get a chance to shine as defenses focus on shutting down Peck...Brandon Schawel had a solid late season performance as a starter during the homestretch of the 2004 season.
-
WHY NOT: The Mustangs have to get past Stevenson in order to advance to state, a team that they went 0-3 against last year. The team has some talented newcomers, but overall depth could be an issue in the early part of the season.
-
OFFSEASON BUZZ: Larsen could be the biggest surprise of the 2005 season, as he performed well at JO's in the summer and should have plenty of chances to score this season.
-
4. Stevenson
-

WHY: The Patriots showed they are for real in last year's title game and they look to build off that second-place finish this season...Alan Lagunov is a solid fundamental player who can cause a ton of problems for opposing defenses...Mike Hall is an underrated player who will play a much larger role this season...Kevin Alland can make it very difficult for even the best offensive players to score with his defense...Brian Mitchell finally gets his chance to shine in goal after backing up George Renfrew last season.
-
WHY NOT: Losing Steve Michaleu will hurt the offense, as they will need to find a new go-to-guy...the Patriots also lost solid starters in Mike Terchin, Ryan Calacci, and Damon Smith. Renfrew had a great senior season in goal, and Mitchell has to prove that he can get the job done as his replacement.
-
OFFSEASON BUZZ: Mitchell is also a talented field player, meaning that Dmitry Simonoff could end up seeing significant time in goal this year.
-
5. Evanston
-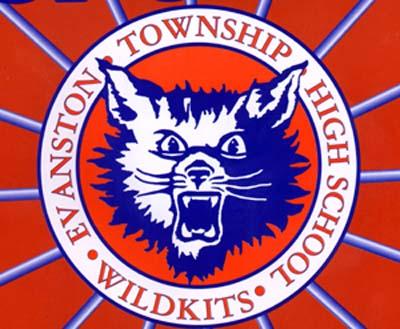 WHY: Almost everyone returns for the Wildkits in 2005...Lefty Alex Negronida had a breakout season as a junior, and he has worked hard at developing his all-around game for his senior year...Tim Fodor and Tom Doyle are solid starters and do the little things to help the team get wins...Goalie Kevin Paulson emerged last year, and should be expected to play at an All-State level this season...Tim Silkaitis has the speed to cause matchup problems for many defenses.
-
WHY NOT: They still have to go through rivals Loyola and New Trier in order to get to state...the Wildkits will need their younger players to fill the void left by the loss of scorer Jordan Binder. They will need a balanced scoring attack in order to keep defenses from focusing on Negronida.
-
OFFSEASON BUZZ: Former Lake Forest player Magee Clegg is now at Evanston, and could give the Wildkits great depth to go with an already strong lineup.
-
6. Waubonsie Valley
-

WHY: The Warriors return almost all of the key pieces from a strong 19-13 season...Grant Gucinski has played an at All-State level in his first two season, and he continues to get even better...Waubonsie has a ton of speed, which it uses to its advantage with their unconventional 'whirl' offense...Steve Lalka boasts a ton of talent and can swim defenders all over the pool...Andy Bax, Matt Crittenden, and Mark McCoy all return to play important roles in the lineup.
-
WHY NOT: Although they return the core of their lineup, the Warriors have yet to get to state or get past either Naperville North or Naperville Central in the postseason...Waubonsie runs a non-traditional offense, and they will have to prove that it can work against the top teams. The Warriors will miss the leadership of Kenton Drake.
-
OFFSEASON BUZZ: The Warriors return more starters than any of the Naperville teams, and sophomore Kyle Drake could add even more depth to an already strong bench.
-
7. Naperville Central
-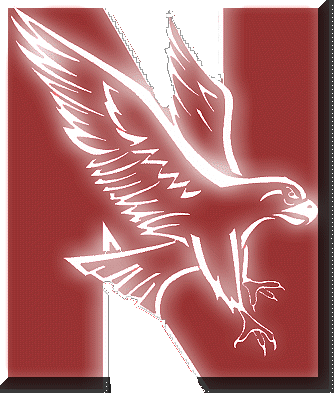 WHY: Kevin Bell can have a huge impact on every game that he plays in. He has the ability to frustrate the opposition on both offense and defense and dominate, and he should challenge for Player of the Year honors...Corey Stein was a pleasant surprise in goal for Naperville Central last season, and there is no reason to believe he won't be even better in 2005...Pat Leclair proved that he could be a solid contributor on the offensive end, and he will step up to a more featured role this year...Don Lambka has a great deal of talent, and he will get a chance to shine on offense...Brett Lullo, Ryan Alberts, Brian Luth, and Jon Crowder give the Redhawks a solid starting lineup and bench depth.
-
WHY NOT: Derek Wilson and Matt McNichols are both gone, which takes away the bulk of the Redhawks scoring and leadership...Naperville Central will have to count on several of their bench players to play much bigger roles as starters.
-
OFFSEASON BUZZ: Many are raving about Brian Luth's commitment. He's been working out as hard as ever and he could be a potential offensive force in 2005.
-
8. St. Pats
-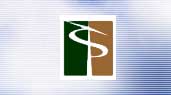 WHY: James Ridgeway is a great all-around talent, and he should step up his game to the next level as a sophomore...Joe Przekota is a talented scorer who should continue to wreak havoc around the net in 2005...Bobby Sershon adds toughness and the intangibles to keep St. Pats in most games....Goalie C.J. Mickucki has a great deal of experience and has a chance to play an important role on the defensive end for the Shamrocks.
-
WHY NOT: The Shamrocks lost starters Jim Amenitsch, Patrick Cunningham, and Brian Joyce, so they will need to find replacements for those three in the lineup.
-
OFFSEASON BUZZ: The general consensus is that St. Pats got their struggles out of the way early in the season in 2004, so they should be primed to move right back up the rankings in 2005.
-
9. Lyons Township
-


WHY: Return a strong lineup with depth, experience, and talent...Mark Lakis has a ton of talent and will be the go-to-guy for the Lions on offense...With so much depth, players like Peter Cosentino, Kevin Brosnan, Paul Wierdak, and Scott Nemecek can score at any time, making it hard for defenses to focus on any single player...the team has played together for a long time, which gives them great instincts in the pool and could be reason enough for them to make a dent in the rankings this season.
-
WHY NOT: The Lions play in a tough sectional wherever they go, which makes it a tough prospect to get to state...they will once again have to battle it out with rival Oak Park to win the West Suburban Conference.
-
OFFSEASON BUZZ: The Lions have the depth to stay in most games, and the team defense could make Lyons even harder to beat if they can keep opposing offenses from scoring.
-
10. Latin
-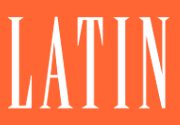 WHY: The Romans will feature Jordan Himmel on offense, who is their top returning scorer and also gives them strength and toughness...Sam Kettlewell, Jamie Friedland, and Stephen Wickes performed well in Latin's postseason run and should play larger roles in 2005...Newcomers Grant Wilke, Connor Allen, and Tim Wickes should contribute immediately as potential starters......Goalie Henry Fyfe continued to improve throughout last season, and he should have a tremendous season as a junior.
-
WHY NOT: Longtime head coach Tom Nystrom has retired after serving as a stable figure in the Latin program. Assistant Vaughan Smith will take over, however, and could keep the team headed in a positive direction....Meanwhile, the loss of John Wickes, Chris Jenkins, and Andrew Peterson will be tough. Wickes was the go-to-guy on offense, while Jenkins did everything else for the Romans, and their presence in the lineup will be missed.
-
OFFSEASON BUZZ: If incoming freshman Tim Wickes, a lefty, is as good as advertised, Latin may not miss a step in 2005.
-
11. Oak Park
-
WHY THEY'LL MOVE UP: Kevin Williams has been great as a two meter player, and he will likely have a monster season in 2005. He could be good enough to carry Oak Park to a Top 10 season. Goalie Scott Dunlavey also returns, and he should be one of the top goalies by the end of the year. The loss of Matt Flynn leaves a hole in the Huskies lineup, but Williams might be able to make up for the difference.
-
12. New Trier
-
WHY THEY'LL MOVE UP: Although they graduated a handful of starters, Sam Wampler, Tom Saleh, Will Bossu, and All-State player Chris Soper return. Soper will need to be more consistent on the offensive end, while the defense will need to step up after losing first team All-State defender Gerrit Adams. The loss of underrated goalie Bryant Leech could be trouble, but junior Will Bartels could fill in nicely if he recovers from an offseason knee injury.
13. Sandburg
-
WHY THEY'LL MOVE UP: Losing All-State goalie Tommy Strode can't help, but the team looks to be strong in the SICA Conference with starter Jon Christensen and John Kryzminski returning. Frank Kuchta and Chris Barna could also play an increased role in the starting lineup, while head coach Jim Caliendo should have his team primed to finish at the top of the SICA.
14. Loyola
-
WHY THEY'LL MOVE UP: The Ramblers still have the talent to excel in 2005, bolstered by the defense of underrated Tommy O'Bryan and the versatility of Bobby Navarre.
15. Lincoln-Way East
-
WHY THEY'LL MOVE UP: Almost everyone returns to the Griffins' lineup in 2005, while most of the players continued to work hard as a team in the offseason. The hiring of new coach Tim Daniel should also add a few wins to the record alone. They could be a sleeper team in the SICA Conference, with skilled players like Louis Wills, Pat McKernin, and Dan Zoellick leading the charge.
16. Naperville North
-
WHY THEY'LL MOVE UP: Nick Landiak is one of the best defensive players in the state, while sophomore Alex Buck is a playmaker who will give the Huskies a chance to win a ton of games. They will need to find a replacement in goal for Justin Licht, and they hope that Max Flessner can be effective at that position.
-
17. Homewood-Flossmoor
-
WHY THEY'LL MOVE UP: Although they lost the majority of their impact players, the Vikings do return Aaron Morrison on offense and Sean Dunagan in goal. Ari Watman, Russ Injerd, and a handful of others may also give the Vikings a chance to return to state.
18. St. Rita
-
WHY THEY'LL MOVE UP: Ed Bachler has played at a high level for the past few seasons, and he should be even better as a senior for St. Rita. He should help keep them competitive against a tough schedule.
19. Neuqua Valley
-
WHY THEY'LL MOVE UP: The Wildcats will need to get some help from a starting lineup that lost both Alex Totura and Dan Lebling, and they may take awhile to gel under new head coach Dan Hengelmann.
-
20. St. Ignatius
-
WHY THEY'LL MOVE UP: Brian Jucas and Matt Middleton are a strong duo and the Wolfpack showed that they are for real after some big wins last season. They should be able to build off that and crack the Top 20 in 2005.
-
21. Andrew
-
WHY THEY'LL MOVE UP: Chris Roon is the Chargers' top returning scorer, while junior Tom Hosty should also see an increased role as the only other returning starter for Andrew. Seniors Kelly Twomey, Pat Leatherman, and Mike Wennerstein should provide leadership, and sophomore goalie Mark Kirchner could also see significant time in the field. Tim Arif and Dave Steinberger should give the Chargers solid depth off the bench as well.
-