Illpolo.com depends on donations in order to keep the site operating efficiently.
.

Week 3 Super Ballers
BOYS
Pat Falconer (Mundelein)
Falconer scored 5 goals to lead Mundelein to a 7-6 title game victory over St Louis on Saturday evening. He totaled 16 goals over the weekend, as the Mustangs finished the event with a 5-0 record that included wins over Schaumburg, York, Conant, and two victories over St Louis.
GIRLS
Emily Tylka (Mundelein)
The Mundelein goalkeeper held three opponents to single-digit scoring this week, helping the Mustangs earn narrow wins over Deerfield, Stevenson, and York. Tylka made 10 saves and added a key assist in the fourth quarter in Monday's 9-7 victory over rival Stevenson. She limited Deerfield to just three goals in an 8-3 win on Friday, then stopped 12 shots in a 5-3 triumph over York on Saturday.
WEEKLY

SCHEDULES
STANDINGS
.-
.
TODAY'S SCHEDULE
ILLPOLO TV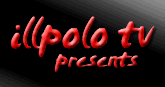 E-MAIL

BECOME A FAN

ONLINE
.
THE ILLPOLO SHOP