BOYS SECTIONALS
GIRLS SECTIONALS
-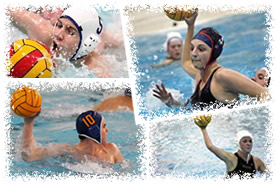 .
2011 All-Sectional Team
1st Team
Mike Gergen (Schaumburg)
Andre Degla (Fremd)
Randy Carr (Schaumburg)
Phil Schroeder (Fremd)
Mike George (Schaumburg)
Gregg O'Connor (St Viator)
Brandon Chic (Conant)
.
2nd Team
Stephen Petro (Hersey)
Logan Gizel (Hoffman)
Chris Hoover (Barrington)
Sang W. Han (Hoffman)
Brandon Luke (Schaumburg)
Peter Cleary (St Viator)
Mike Christen (Hoffman)
.
Honorable Mention
Dustin Anderson (Fremd)
Zach Sikat (Conant)
Palmer Lynch (Conant)
Ryan Haman (Conant)
Jonathon Burke (Conant)
Justin Imhoff (St Viator)
Marty Kwiatkowski (Schaumburg)
.
Coach of the Year
Chris Fetterman (Hoffman)
Tom Gallagher (Schaumburg)
.
BOYS
BARRINGTON SECTIONAL
Schedule/Results

Tuesday, May 10
Play-In Games
(8) Prospect 10 (9) Elk Grove 9 (2 OT)
Prospect scored the game-tying goal with one second left in overtime on a penalty shot to send the game to sudden-death, where they rode their momentum to a 10-9 win over Elk Grove on Monday night. Will Schiavone scored the game-winner with 1:35 left in the second overtime to send the Knights to the quarterfinal round.
.
(7) Hersey 10 (10) Meadows 6
Stephen Petro tallied 5 goals and Samuel Cotey added 2 scores as Hersey knocked off Meadows 10-6 on Tuesday. Colin Buscarino scored 3 times and Kevin Fitzsimons put in 2 goals in the loss for the Mustangs.
Thursday, May 12
Quarterfinals
(1) Schaumburg 17 (8) Prospect 5
Mike Gergen scored 7 times, Randy Carr added 3 scores, and Alex Koehl put in 2 goals as Schaumburg flexed their muscles in a 17-5 quarterfinal round win over Prospect on Thursday. Matt Forssander and Will Schiavone both scored 2 goals in the loss for the Knights.
.
(4) Fremd 12 (5) Hoffman 6
Andre Degla recorded 4 goals and Phil Schroeder totaled 3 scores as the fourth-seeded Vikings outscored the Hawks 7-1 in the second half to pull away and earn a 12-6 victory on Thursday. Adam Pasnicki scored 2 goals and Logan Gizel made 18 saves and blocked three penalty shots in the loss for the Hawks.
.
(3) Conant 15 (6) Barrington 3
.
(2) St Viator 14 (7) Hersey 6
The Lions raced out to a 10-1 lead en route to a 14-6 win over Hersey, as Ryan Boyer tallied 4 goals, Justin Imhoff recorded 3 scores, and Gregg O'Connor added 2 goals. Stephen Petro registered 5 goals in the loss for the Huskies.
Friday, May 13
Semifinals
(1) Schaumburg 12 (4) Fremd 11
Brandon Luke connected on the game-winning goal with 0:27 left in regulation and goalie Mike George (15 saves, 7 steals) blocked a shot from outside five-meters as the buzzer sounded as Schaumburg outlasted Fremd 12-11 on Friday afternoon. Mike Gergen scored 4 times in the win, while Luke and Randy Carr each tacked on 3 scores in the Saxons win.
.
(3) Conant 13 (2) St Viator 12
Brandon Chic scored the game-winning goal in the final period of play to send Conant to the sectional finals in a 13-12 win over St Viator. Chic led the Cougars with 4 goals in the victory, which moved them to the sectional finals on Saturday. Gregg O'Connor and Peter Cleary each scored 4 goals in the loss for the Lions.
Saturday, May 14
Finals
(1) Schaumburg 11 (3) Conant 9
Mike Gergen and Randy Carr both scored 4 goals and the Schaumburg defense held off a second-half charge by Conant to emerge with an 11-9 win over the Cougars on Saturday night. Matt McMullen added 2 goals in the Saxons' win. Brandon Grzegorek, Jon Burke, and Palmer Lynch each scored 2 times in the loss for Conant.
Game Schedule
.
May 9-May 14
-
Monday & Tuesday (May 9-10)
Play-in games
-
Wednesday (May 11)
GIRLS QUARTERFINALS
-
Thursday (May 12)
BOYS QUARTERFINALS
-
Friday (May 13)
GIRLS/BOYS SEMIFINALS
-
Saturday (May 14)
GIRLS/BOYS FINALS
LINKS