BOYS SECTIONALS
GIRLS SECTIONALS
-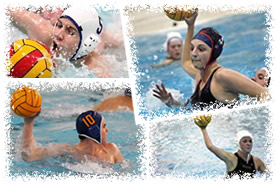 .
2011 All-Sectional Team
1st Team
Christine Rovani (Hersey)
Sam Matuszewski (Fremd)
Julie Conrath (Fremd)
Sam del Prado (Fremd)
Emily Orlowski (Fremd)
Emily McCarthy (Fremd)
Megan Kennedy (Fremd)
.
2nd Team
Chloe Padula (Barrington)
Sammy Schuckles (Schaumburg)
Laura Danhauer (Barrington)
Maura Kelly (Hersey)
Lauren Zambelli (Fremd)
Eileen Mallof (St Viator)
Rachael Gallo (Hoffman)
.
Honorable Mention
Lucie Banahan (Conant)
Ashley Johnson (Schaumburg)
Stephanie Nolan (St Viator)
Cory Hall (Hersey)
Atheena Wagner (Schaumburg)
Katie Varga (Conant)
Emily Lebuhn (Meadows)
.
Coach of the Year
Brian Newby (Fremd)
.
GIRLS
BARRINGTON SECTIONAL
Schedule/Results

Monday, May 9
Play-In Games
(9) Meadows 8 (8) Elk Grove 7 (2 OT)
Emily LeBuhn scored the game-winning goal in double-overtime as Meadows advanced to the sectional quarterfinals by beating Elk Grove 8-7 on Monday night. Lebuhn totaled 6 goals and drew 6 ejections in the Mustangs' win. Jordan Crocker registered 3 goals in the loss for the Grenadiers.
Wednesday, May 11
Quarterfinals
(1) Fremd 19 (9) Meadows 5
Emily McCarthy registered 4 goals and 11 other players recorded goals in Fremd's 19-5 victory over Meadows. Lauren Zambelli, Megan Kennedy, Sam Matuszewski, and Taylor Spoonholtz each put in 2 goals for the Vikings, while Julie Conrath and Samantha DiCanio combined to make 11 saves in the win. Emily Lebuhn tallied 4 scores in the loss for the Mustangs.
.
(4) Hersey 13 (5) Conant 10
Christine Rovani recorded 7 goals to help Hersey hold off Conant 13-10 on Wednesday. Katelyn Derrig and Maura Kelly each added 2 scores for the Huskies, while goalie Cory Hall made 7 blocks in the win. Katie Varga scored 3 times, Gina Iaffaldano and Jessica Southern both tallied 2 goals, and Lucie Banahan made 12 saves in the loss for the Cougars.
.
(2) Schaumburg 8 (7) Hoffman 7
Angie Fee, Ashley Johnson, and Samantha Schuckles each scored 2 times as Schaumburg defeated Hoffman 8-7. The Hawks made a stop with just nine seconds remaining while trailing by a goal, but could not score on the other end before time expired. Atheena Wagner also made 11 saves in the win for the Saxons. Dorota Knaga, Rachael Gallo, and Sharon Sturnfield each scored 2 goals in the loss, while goalie Alex Vick made 7 saves for Hoffman.
.
(6) Barrington 7 (3) St Viator 6 (OT)
Trailing 3-1 at halftime, St Viator held the home team scoreless for the entire third quarter and put together a 4-0 run to take a 5-3 lead into the final period. Barrington bounced back, outscoring the Lions 3-1 in the last seven minutes to send the game to extra time. In overtime, Chloe Padula scored the lone goal to help the Fillies advance to the sectional semifinals with a 7-6 win over St Viator. Lisa Danhauer led Barrington with 3 goals, while goalie Brooke Fanslow made 9 saves in the win. Eileen Mallof scored 2 times and Stephanie Nolan stopped 12 shots in the loss for the Lions.
Friday, May 13
Semifinals
(1) Fremd 14 (4) Hersey 5
Sam Matuszewski recorded 6 goals and Julie Conrath made 7 saves as Fremd moved on to the sectional finals with a 14-5 victory over Hersey on Friday afternoon. Sam del Prado also scored 2 times in the win, while the Vikings also had six other players register one goal apiece (Emily McCarthy, Emily Orlowski, Emma Nielsen, Lauren Zambelli, Megan Kennedy, Taylor Spoonholtz). Christine Rovani scored 2 times in the loss for the Huskies.
.
(6) Barrington 5 (2) Schaumburg 3
Sixth-seeded Barrington earned their second straight upset win over two-seed Schaumburg 5-3 to advance to the sectional finals at their home pool on Friday afternoon. Kayla Widdowson put Barrington ahead with a first quarter goal, while the Fillies defense held the Saxons scoreless through the first seven minutes. Samantha Schuckles and Samantha Porter each recorded goals for the Saxons in the second quarter, but Lisa Danhauer helped the Fillies extend their lead with 2 goals, while sister Laura Danhauer also notched a goal to give the Fillies a 4-2 lead at the half. Chloe Padula added a third period goal to make the score 5-2, while goalie Brooke Fanslow (10 saves) and the Barrington defense once again did not allow a goal throughout the entire quarter. Schaumburg goalie Atheena Wagner (10 saves) scored a late goal for Schaumburg in the loss.
Saturday, May 14
Finals
(1) Fremd 14 (6) Barrington 0
Julie Conrath and the Vikings' defense completely shutout upset-minded Barrington 14-0 on Saturday afternoon to move on to the state finals next weekend. Conrath recorded 14 saves and picked a good time to earn her first shutout of the season. Meanwhile, Emily McCarthy scored 4 goals, Sam del Prado notched 3 scores, and both Sam Kirby and Sam Matuszewski put in 2 goals to lead the Vikings' offensive attack.
Game Schedule
.
May 9-May 14
-
Monday & Tuesday (May 9-10)
Play-in games
-
Wednesday (May 11)
GIRLS QUARTERFINALS
-
Thursday (May 12)
BOYS QUARTERFINALS
-
Friday (May 13)
GIRLS/BOYS SEMIFINALS
-
Saturday (May 14)
GIRLS/BOYS FINALS
LINKS