BOYS SECTIONALS
GIRLS SECTIONALS
-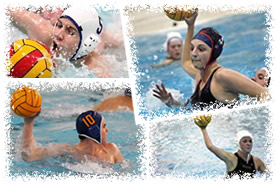 .
2011 All-Sectional Team
1st Team
Alexis Jones (Mundelein)
Emily Tylka (Mundelein)
Karen Lowry (Stevenson)
Dana Andrea (Vernon Hills)
Leah Malsom (Wheeling)
Sarah Honda (Mundelein)
Lisa Michalowski (Stevenson)
.
2nd Team
Cheyenne Montijo (Stevenson)
Emily Nowlin (Lake Forest)
Ellie Silver (Vernon Hills)
Angela Rodriguez (Buffalo Grove)
Gabriella Fuentes (Wheeling)
Phoebe del Greco (Deer Park)
Amy Klink (Mundelein)
.
Honorable Mention
Sara Fasching (Buffalo Grove)
Sam Voelker (Libertyville)
Erin McCook (Stevenson)
Callie Fasching (Buffalo Grove)
Sammi Chow (Libertyville)
Alexis Philbrick (Mundelein)
Tori St John (Stevenson)
.
Coach of the Year
Drew Schneider (Mundelein)
Jeff Wimer (Stevenson)
Shona Moeller (Vernon Hills)
.
GIRLS
VERNON HILLS SECTIONAL
Schedule/Results

Monday, May 9
Play-In Games
(8) Buffalo Grove 9 (9) Palatine 2
Wednesday, May 11
Quarterfinals
(1) Mundelein 9 (8) Buffalo Grove 4
Alexis Jones recorded 6 goals and Emily Tylka stopped 10 shots as Mundelein knocked off Buffalo Grove 9-4 on Wednesday night. Alexis Philbrick, Amy Klink, and Sarah Honda also tallied one goal each for the Mustangs. Angela Rodriguez, Kristina Pinakidis, Sara Fasching, and Vieve Patrick each scored once in the loss for BG.
.
(4) Vernon Hills 10 (5) Libertyville 8
Anna Lebiedzinski scored 6 goals to lead Vernon Hills to a 10-8 win over Libertyville. Gena Lopez also made 8 saves in the win for the Cougars. Julie Ahlgrim, Molly Bruns, and Sam Voelker each scored 2 times in the loss for the Wildcats.
.
(2) Stevenson 18 (7) Deer Park 1
Karen Lowry registered 5 goals and Cami Haas and Cheyenne Montijo both put in 3 scores as Stevenson cruised to an 18-1 victory over Deer Park. Sam Petti and Shelby Kohalmy each added 2 scores and Becky Callen and Lisa Michalowski combined to block 12 shots in the Patriots' victory. Phoebe del Greco scored the lone goal for Deer Park in the loss.
.
(3) Wheeling 7 (6) Lake Forest 4
Leah Malsom recorded 5 goals to lead Wheeling to a 7-4 win over Lake Forest on Wednesday. Gabi Fuentes and Heather Murphy each added one score apiece in the Wildcats' win. Emily Nowlin recorded 3 goals in the loss for the Scouts.
Friday, May 13
Semifinals
(1) Mundelein 13 (4) Vernon Hills 3
Alexis Jones scored 7 times and Emily Tylka made 14 saves to lead Mundelein to a 13-3 win over Vernon Hills. Sarah Honda also scored 2 times in the double-digit win for the Mustangs, who advance to take on Stevenson in the sectional finals. Dana Andrea, Ellie Silver, and Anna Lebiedzinski each tallied one score for the Cougars in the losing effort.
.
(2) Stevenson 13 (3) Wheeling 5
Erin McCook and Shelby Kohalmy both scored 3 times and Cheyenne Montijo and Karen Lowry each added 2 scores in Stevenson's 13-5 victory over Wheeling on Friday. Lisa Michalowski also made 8 saves in the Patriots' win. Leah Malsom recorded 4 goals and Haylie Moeller stopped 7 shots in the loss for the Wildcats.
Saturday, May 14
Finals
(2) Stevenson 9 (1) Mundelein 5
The third time was the charm for Stevenson, as they used their speed to outlast Mundelein for the first time in 2011 to earn a 9-5 win over their rivals. Cheyenne Montijo and Karen Lowry each scored 3 times, helping the Patriots build 9-2 lead by the end of the third quarter. Stevenson actually trailed 2-1 after the period before going on an 8-0 run to put the game out of reach. Sam Petti added 2 scores and Erin McCook scored once in the win, while goalie Lisa Michalowski made 16 saves for the Patriots. Amanda Boothe led the Mustangs with 2 goals and Emily Tylka made 11 saves in the loss.
Game Schedule
.
May 9-May 14
-
Monday & Tuesday (May 9-10)
Play-in games
-
Wednesday (May 11)
GIRLS QUARTERFINALS
-
Thursday (May 12)
BOYS QUARTERFINALS
-
Friday (May 13)
GIRLS/BOYS SEMIFINALS
-
Saturday (May 14)
GIRLS/BOYS FINALS
LINKS