BOYS SECTIONALS
GIRLS SECTIONALS
-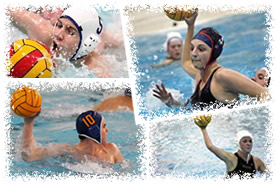 .
2011 All-Sectional Team
1st Team
Adriana Izquerido (McAuley)
Lizzy Kosin (Lyons)
Vicky Arciniega (McAuley)
Jamie Pappanastos (Sandburg)
Kirby Kaptur (Lyons)
Lisa Gorski (Richards)
Jackie Knightly (McAuley)
.
2nd Team
Carrie Nacht (Lyons)
Korey Flynn (Sandburg)
Tara Capouch (Sandburg)
Grace Trilla (Lyons)
Lauren Gorski (Richards)
Liz Hadhazy (Stagg)
Madelon Craig (Lyons)
.
Honorable Mention
Sarah Abbott (McAuley)
Bree Nolan (McAuley)
Clare Bryar (McAuley)
Blaire Hopwood (Lyons)
Tori Burris (R-B)
Sam Craig (Richards)
Grace Williamson (McAuley)
.
Coach of the Year
Vanessa Carroll (McAuley)
.
GIRLS
LYONS SECTIONAL
Schedule/Results

Monday, May 9
Play-In Games
(8) R-B 21 (9) Argo 1
Allison Shumowsky scored 5 goals and Emma Veon and Liz Kartje each scored 4 times as R-B beat Argo 21-1 to move to the quarterfinals of the Lyons Sectional.
.
(7) Morgan Park 5 (10) Shepard 0
A scheduling discrepancy caused a problem with the opening round play-in game between Morgan Park and Shepard, leading to a 5-0 forfeit win for the Mustangs. An update will be posted if the situation changes.
Wednesday, May 11
Quarterfinals
(1) Lyons 19 (8) R-B 6
.
(4) Richards 22 (5) Stagg 9
Lisa Gorski totaled 9 goals and Lauren Gorski stopped 13 shots to lead Richards to a 22-9 win over Stagg. Liz Hadhazy notched 5 scores in the losing effort for the Chargers.
.
(2) Sandburg 20 (7) Morgan Park 3
Jamie Pappanastos poured in 10 goals to lead Sandburg to a 20-3 victory over Morgan Park on Wednesday. Abby Higgins added 3 scores for the Eagles, while seven other players notched one score each in the win. Korey Flynn also made 9 saves in the win for Sandburg.
.
(3) McAuley 21 (6) Morton 4
Friday, May 13
Semifinals
(1) Lyons 18 (4) Richards 5
.
(3) McAuley 9 (2) Sandburg 6
Adrianna Izquerido scored 3 goals and Vicky Arciniega added 2 scores as Mother McAuley held off a late rally to earn a 9-6 win over Sandburg to advance to the sectional finals. McAuley built up a 6-2 lead heading into the final period, but Sandburg went on a 3-1 run to cut the lead to 7-5 with three minutes left to play. The Mighty Macs outscored the Eagles 2-1 the rest of the way to emerge with the victory. Brittany Kamper scored 3 goals and Korey Flynn made 15 saves in the losing effort for the Eagles.
Saturday, May 14
Finals
(3) McAuley 7 (1) Lyons 3
Third-seeded Mother McAuley stunned the defending champions 7-3 in their home pool in the sectional finals to advance to state for the first time since 2008. Adrianna Izquerido tallied 4 scores and Sarah Abbott stopped 12 shots in the Mighty Macs' win. Jackie Knightly, Amy Kopale, and Vicky Arciniega each added one score for McAuley in the winning effort. Lizzy Kosin tallied all 3 goals for the Lions in the losing effort.
Game Schedule
.
May 9-May 14
-
Monday & Tuesday (May 9-10)
Play-in games
-
Wednesday (May 11)
GIRLS QUARTERFINALS
-
Thursday (May 12)
BOYS QUARTERFINALS
-
Friday (May 13)
GIRLS/BOYS SEMIFINALS
-
Saturday (May 14)
GIRLS/BOYS FINALS
LINKS