BOYS SECTIONALS
GIRLS SECTIONALS
-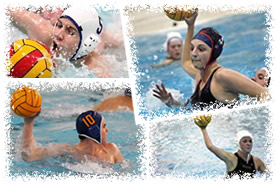 .
2011 All-Sectional Team
1st Team
Matt Farmer (Fenwick)
Connor Brown (Fenwick)
Luke O'Connell (Oak Park)
Peter Blume (St Patrick)
Dominic Gallo (Fenwick)
Troy Williams (Oak Park)
Josh Sievers (St Patrick)
Dan Newell (Fenwick)
.
2nd Team
Viken Huening (Fenwick)
Armando Lee (Oak Park)
Ted Herbstritt (Fenwick)
Jon Gutierrez (St Patrick)
David Anderson (Oak Park)
Andrew Morun (St Patrick)
Sean Obrecht (Oak Park)
.
Honorable Mention
Luke O'Callaghan (St Patrick)
Jack Smollen (St Patrick)
Nathan Pimentel (Oak Park)
Brian Rosasco (York)
Logan Silber (Oak Park)
Tyler Stone (York)
Ben Skowren (Fenwick)
.
Coach of the Year
Dave/Kyle Perry (Fenwick)
.
BOYS
FENWICK SECTIONAL
Schedule/Results

Thursday, May 12
Quarterfinals
(1) Fenwick 23 (8) Payton 1
Ted Herbstritt scored 2 goals and was one of twenty-one Fenwick players to tally goals in a 23-1 win over Payton in the opening round of the Fenwick Sectional.
(4) York 8 (5) Morton 7
Tyler Stone totaled 7 goals as York held off Morton 8-7 in a WSC clash at the Fenwick Sectional on Thursday. Peter Holanda scored 2 times to lead the Mustangs in the losing effort.
.
(2) Oak Park 15 (7) Foreman 3
Nathan Pimentel registered 3 scores and both Clayton Witt and Mark Hallman each added 2 scores as Oak Park defeated Foreman 15-3 on Thursday night. John Adams totaled 2 scores in the loss for the Hornets.
.
(3) St Patrick 13 (6) R-B 4
John Gutierrez and Peter Blume both tallied 4 goals and Jack Smollen added 2 scores as St Patrick downed R-B 13-4. Kyle Miller scored 3 times in the loss for the Bulldogs.
Friday, May 13
Semifinals
(1) Fenwick 21 (4) York 1
#1 Fenwick raced out to a 10-0 lead after one period of play and never looked back in a 21-1 victory over York. Matt Farmer registered 3 scores, while Ben Skowron, Brenden Creamer, Connor Brown, and Ted Herbstritt each added 2 scores in the Friars' victory. Tyler Stone scored the only goal for the Dukes in the loss.
.
(2) Oak Park 11 (3) St Patrick 5
Luke O'Connell recorded 5 goals, David Anderson put in 3 scores, and Troy Williams scored 2 times as Oak Park defeated St Patrick 11-5 on Friday night. John Gutierrez scored 2 goals in the loss for the Shamrocks.
Saturday, May 14
Finals
(1) Fenwick 24 (2) Oak Park 6
Matt Farmer scored 8 goals and Connor Brown registered 6 scores as Fenwick put in a dominant performance in beating Oak Park 24-6 on Saturday afternoon. The Huskies kept things relatively close in the first half, but the Friars outscored OPRF 13-0 in the final fourteen minutes of play en route to the big win. Dan Kelly, Dom Gallo, Ted Herbstritt, and Viken Huening each added 2 scores in the win for Fenwick.
Game Schedule
.
May 9-May 14
-
Monday & Tuesday (May 9-10)
Play-in games
-
Wednesday (May 11)
GIRLS QUARTERFINALS
-
Thursday (May 12)
BOYS QUARTERFINALS
-
Friday (May 13)
GIRLS/BOYS SEMIFINALS
-
Saturday (May 14)
GIRLS/BOYS FINALS
LINKS