BOYS SECTIONALS
GIRLS SECTIONALS
-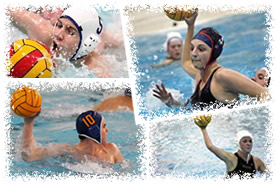 .
2011 All-Sectional Team
1st Team
Mark Alvarado (St Ignatius)
Jacob Himmel (Latin)
Edgar Lopez (Young)
Mike Fratto (St Ignatius)
Eddie Wickes (Latin)
Kevin Barth (St Ignatius)
Mark Wilcoxen (Young)
.
2nd Team
Seth Hughes (Young)
James Ruggiero (Latin)
Nate Anderson (Young)
Brayden Amendola (St Ignatius)
Ben Mujkic (Von Steuben)
Tom Maloney (St Ignatius)
Paul Bouschlicher (St Ignatius)
.
Honorable Mention
Nick Weiss (Latin)
Josue Hernandez (Juarez)
Alvaro Ajredini (Von Steuben)
Cody Mueris (Young)
Erik Medina (DeLaSalle)
Jordan Spear (Latin)
Parker Wilkie (Latin)
.
Coach of the Year
Brian Drumm (St Ignatius)
.
BOYS
UIC SECTIONAL
Schedule/Results

Tuesday, May 10
Play-In Games
(8) Lane d. (9) Mt Carmel
Thursday, May 12
Quarterfinals
(1) St Ignatius 18 (8) Lane 7
Bradley Mueller and Brayden Amendola both scored 4 times to help lead St Ignatius past Lane 18-7. Ricardo Quezada and Samuel Gonzalez each tallied 2 scores in the loss for the Indians.
.
(4) Von Steuben 15 (5) Juarez 8
Alvaro Ajredini tallied 7 goals to lead Von Steuben to a 15-8 victory over fellow CPS team Juarez in Thursday's second quarterfinal game at UIC. Josue Hernandez scored 5 times in the loss for the Eagles.
.
(2) Latin 11 (7) DeLaSalle 6
Dylan Levin, Eugene Gorleku, and Jordan Spear all scored 2 times as Latin beat DeLaSalle 11-6 in the third quarterfinal game of the UIC Sectional on Thursday. Erik Medina totaled 3 scores in the loss for DLS.
.
(3) Young 12 (6) Northside 6
David Mora recorded 4 goals to lead Young to a 12-6 victory over Northside on Thursday. Conner Gillespie registered 2 scores in the loss to lead the Mustangs.
Friday, May 13
Semifinals
(1) St Ignatius 15 (4) Von Steuben 4
Seven players tallied goals for St Ignatius as they raced out to a 14-1 lead before Von Steuben closed the game out with a 3-1 run.
.
(2) Latin 11 (3) Young 6
Latin used a balanced offensive attack to fend off Young for the third straight year in the semifinal round of the UIC Sectional, as the Romans beat the Dolphins 11-6 on Friday night. Edgar Lopez scored all 6 goals for Young in the losing cause.
Saturday, May 14
Finals
(1) St Ignatius 12 (2) Latin 9
Mark Alvarado poured in 8 goals and Kevin Barth scored 2 times as St Ignatius held off Latin 12-9 to advance to the state tournament next weekend in Lincolnshire. Mike Fratto also made 15 saves in the win. Jacob Himmel registered 4 scores, James Ruggiero totaled 3 goals, and Eddie Wickes added 2 goals in the loss for the Romans.
Game Schedule
.
May 9-May 14
-
Monday & Tuesday (May 9-10)
Play-in games
-
Wednesday (May 11)
GIRLS QUARTERFINALS
-
Thursday (May 12)
BOYS QUARTERFINALS
-
Friday (May 13)
GIRLS/BOYS SEMIFINALS
-
Saturday (May 14)
GIRLS/BOYS FINALS
LINKS