BOYS SECTIONALS
GIRLS SECTIONALS
-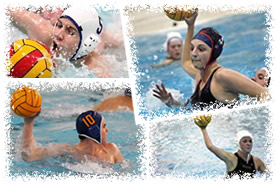 .
2011 All-Sectional Team
1st Team
Scott Dabrowski (McHenry)
Kamil Mulawa (Palatine)
Kyle Braun (McHenry)
Sean Falconer (Mundelein)
Will Davidson (Mundelein)
Justin Behrens (Palatine)
Dylan Weissman (Palatine)
.
2nd Team
Shane McDade (Wheeling)
Andrew Hertel (McHenry)
Frank Lukacs (Mundelein)
Tommy Keefe (Libertyville)
Ian Rodriguez (Buffalo Grove)
Dan Sommerfeld (Palatine)
Alex Shkiler (Stevenson)
.
Honorable Mention
Connor Black (Mundelein)
John Giuliano (Palatine)
Robbie O'Brien (Stevenson)
Mitch Boynton (Libertyville)
Tim Briscoe (McHenry)
Dan Kubeck (Wheeling)
Drew Schmitt (McHenry)
.
Coach of the Year
Craig Fowles (McHenry)
.
BOYS
VERNON HILLS SECTIONAL
Schedule/Results

Tuesday, May 10
Play-In Games
(7) Buffalo Grove 13 (10) Vernon Hills 4
Ian Rodriguez and Matt O'Rourke each tallied 5 goals to lead Buffalo Grove to a 13-4 victory over Vernon Hills. Nick Flynn also put in 2 scores for the Bison.
.
(8) Lake Forest 12 (9) Deer Park 10
John Baker recorded 5 goals to help lead Lake Forest past Deer Park 12-10 on Tuesday. Notie Moyer totaled 6 goals and Garrett Lessem scored 2 times in the loss.
Thursday, May 12
Quarterfinals
(1) Palatine 21 (8) Lake Forest 4
Kamil Mulawa scored 7 goals, Justin Behrens scored 5 times, and John Giuliano put in 4 scores as Palatine cruised to a 21-4 win over Lake Forest. Dan Sommerfeld also made 13 saves and allowed just 2 goals in the Pirates' victory.
.
(4) Libertyville 8 (5) Wheeling 7 (5 OT)
Libertyville and Wheeling went to halftime tied at 5-5, with Ian Kinsella and Daniel Kubeck each putting in 3 goals in the first half. Kinsella broke the deadlock in the third period to put Libertyville ahead 6-5, but Wheeling put together a 2-0 run to take a late one-goal lead. Libertyville's Tommy Keefe (3 goals) scored a late goal to send the game into overtime, where neither team was able to score in the first two extra sessions. Both teams were unable to score in the next two overtime periods, with the latest one ending with a disallowed goal by Wheeling goalie Shane McDade (23 saves). Finally, Libertyville won with a goal at the 1:27 mark of the fifth OT period, as Kinsella connected on the game-winner. The senior's fifth goal of the game proved to be the biggest score of the season thus far for the Wildcats.
.
(2) McHenry 18 (7) Buffalo Grove 4
The Warriors used a balanced offensive attack to pull away from Buffalo Grove and advance to the semifinals with an 18-4 win. Drew Schmitt and Andrew Hertel each scored 4 times in the victory, while Lucas Matthys and Phil Lesniak each added 3 scores for the Warriors. Ian Rodriguez led the Bison with 3 goals.
.
(3) Mundelein 16 (6) Stevenson 5
Will Davidson scored 3 goals in the first half and finished with 4 scores to help Mundelein beat rivals Stevenson 16-5 on Thursday night. Connor Black and Frank Lukacs each added 3 goals in the win for the Mustangs. Alex Shkiler led the Patriots with 3 goals in the losing effort.
Friday, May 13
Semifinals
(1) Palatine 13 (4) Libertyville 5
For an idea on how to respond to a halftime deficit, consult the Palatine Pirates. After trailing Libertyville 4-3 at the break, the Pirates outscored the Wildcats 10-1 in the second half to earn a 13-5 win and advance to the sectional finals at Vernon Hills. Kamil Mulawa totaled 8 goals in the win, while John Giuliano scored 4 times and Dan Sommerfeld made 9 saves for the Pirates. Tommy Keefe put in 2 goals in the loss for the Wildcats.
.
(2) McHenry 8 (3) Mundelein 7
Drew Schmitt, Kyle Braun, and Scott Dabrowski each scored 2 goals as McHenry held off a late challenge from Mundelein to advance to the sectional finals with an 8-7 victory. The Warriors led for the entire game and went into the last seven minutes ahead 7-5, and the Mustangs could only get to within one goal of McHenry before time ran out on their season. Will Davidson led Mundelein with 2 scores in the loss.
Saturday, May 14
Finals
(2) McHenry 17 (1) Palatine 7
Kyle Braun scored 5 goals and Scott Dabrowski added 4 scores as McHenry took control of their game with Palatine early and never looked back in a 17-7 sectional final win over Palatine. Lucas Matthys added 3 scores, Andrew Hertel notched 2 goals, and Alex Birkle made 16 saves in the Warriors' state-qualifying victory. John Giuliano scored 3 times and both Dylan Weissman and Kamil Mulawa added 2 goals in the loss for the Pirates.
Game Schedule
.
May 9-May 14
-
Monday & Tuesday (May 9-10)
Play-in games
-
Wednesday (May 11)
GIRLS QUARTERFINALS
-
Thursday (May 12)
BOYS QUARTERFINALS
-
Friday (May 13)
GIRLS/BOYS SEMIFINALS
-
Saturday (May 14)
GIRLS/BOYS FINALS
LINKS