BOYS SECTIONALS
GIRLS SECTIONALS
-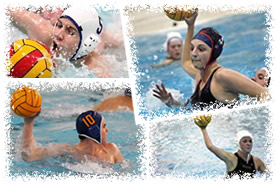 .
2011 All-Sectional Team
1st Team
Kate Stelnicki (St Ignatius)
Ashley McGhee (Lane)
Stephanie Fernandez (St Ignatius)
Ashley Henderson (Latin)
Cassidy O'Connell (Lane)
Rebecca Insalaco (St Ignatius)
Rhyan White (Northside)
.
2nd Team
Nayeli Lagarica (Young)
Michelle Esquivel (Lane)
Tammy Stelnicki (St Ignatius)
Meghan Murphy (St Ignatius)
Susy Zizumbo (Young)
Maya Kono (Latin)
Carmen Salvolian (Lane)
.
Honorable Mention
Kelly Buchanan (Northside)
Emma Hirshman (Latin)
Meghan Quigley (Northside)
Maggie Maloney (St Ignatius)
Sarah Kaminski (Latin)
Cecile Franke (Northside)
Hannah Viti (Lane)
.
Coach of the Year
Mike Cashman (St Ignatius)
.
GIRLS
UIC SECTIONAL
Schedule/Results

Wednesday, May 11
Quarterfinals
(1) St Ignatius 5 (8) DeLaSalle 0
Top-seeded St Ignatius advanced to the semifinal round after DeLaSalle was not able to field a full team for their first round game.
.
(4) Latin 8 (5) Young 2
Ashley Henderson scored 4 times as Latin earned an 8-2 victory over Young on Wednesday.
.
(2) Lane 14 (7) Juarez 3
Cassidy O'Connell and Megan DeGuzman each scored 2 times and nine other players tallied goals as Lane topped Juarez 14-3 on Wednesday night. Dafne Hernandez put in 3 scores in the loss for the Lady Eagles.
.
(3) Northside 14 (6) Payton 1
Cecile Franke made 11 saves and allowed just one goal and ten different players recorded goals for Northside as they defeated Payton 14-1. Megan Gillespie, Meghan Quigley, Tammy Saowapak, and Sam Hoffmann each tallied 2 scores in the win, while Rhyan White scored once and made 7 steals for the Mustangs.
Friday, May 13
Semifinals
(1) St Ignatius 11 (4) Latin 7
.
(2) Lane 10 (3) Northside 2
Cassidy O'Connell scored 4 goals and Ashley McGhee held Northside to only 2 goals as Lane earned a 10-2 victory to advance to the final round of the UIC Sectional.
Saturday, May 14
Finals
(1) St Ignatius 11 (2) Lane 3
Rebecca Insalaco scored 5 goals and Kate Stelnicki added 2 scores to lead St Ignatius to an 11-3 win over Lane on Saturday. Kate Murphy also made 13 saves in the win for the Wolfpack, who qualified for the state finals for the second straight season.
Game Schedule
.
May 9-May 14
-
Monday & Tuesday (May 9-10)
Play-in games
-
Wednesday (May 11)
GIRLS QUARTERFINALS
-
Thursday (May 12)
BOYS QUARTERFINALS
-
Friday (May 13)
GIRLS/BOYS SEMIFINALS
-
Saturday (May 14)
GIRLS/BOYS FINALS
LINKS